For me when I decorate my spaces I make use of things that are a part of my lifestyle and usually relate to my love of fashion and style. Magazines, posters and editorials pulled from magazines that I have multiples of (against the religion of style to destroy a fashion bible). I was pretty excited to receive word about the collaboration between one of Australia's biggest talents David Bromley and one of the best things in life – Wine. A Bromley piece sitting pretty in your home is a dream and one day when I invest in Art , most likely when we renovate I will be adding him in the mix but for the mean time I shall add these three to my decor and have the shelves touched with Bromley. A perfect book end or when you have finished a bottle (hopefully over a few nights or with a few friends in one at least, but I am not judging) they could be a vase or quite simply a mini version of the Art you wish you had.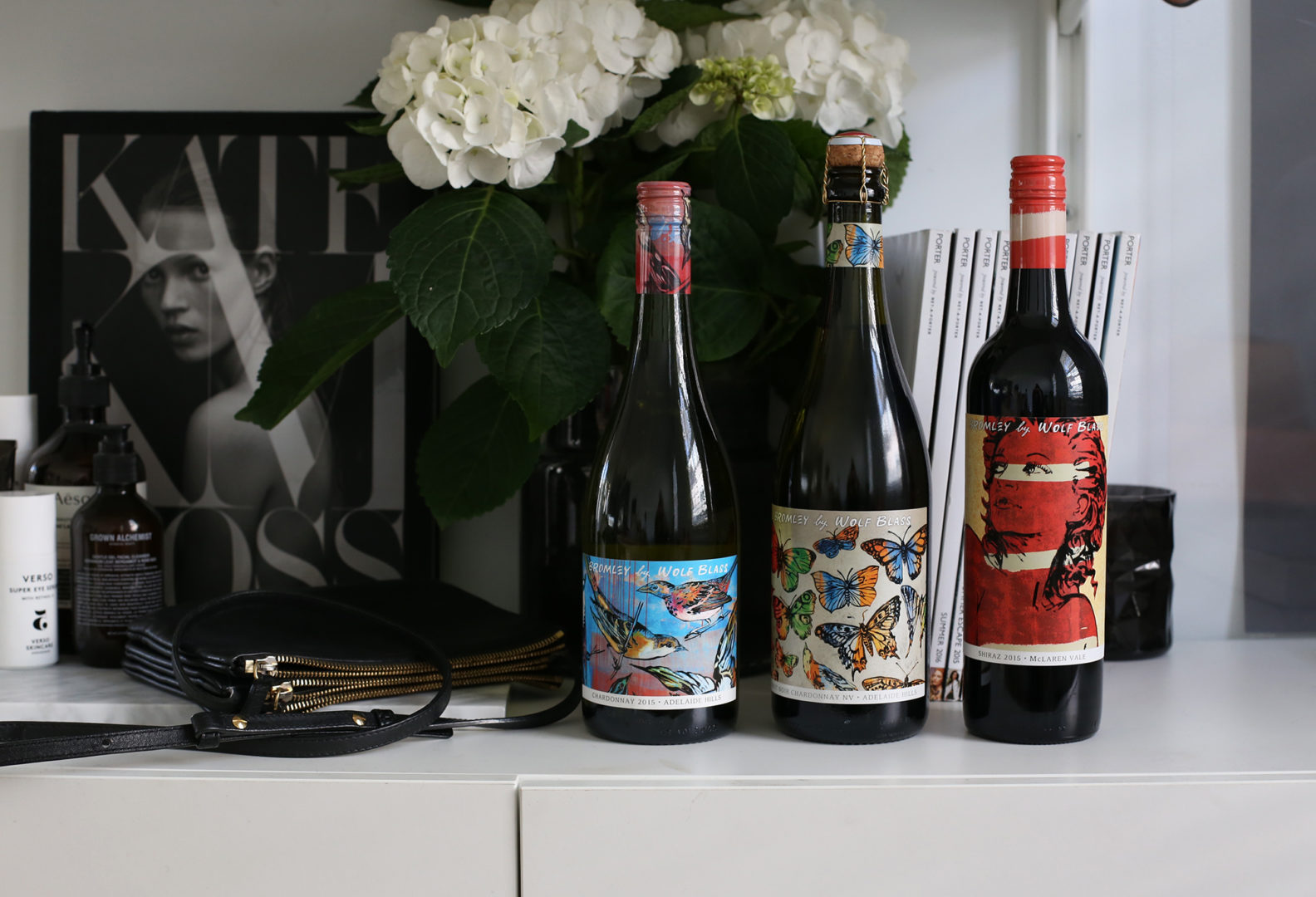 Bromley x Wolf Blass Limited Edition
  Pino Noir Chardonnay 'Birds', A Chardonnay 'Butterflies' and a Shiraz in the ever famous 'Nude Girl'  series.
You can purchase the Wolf Blass x Bromley collection now until sold out.