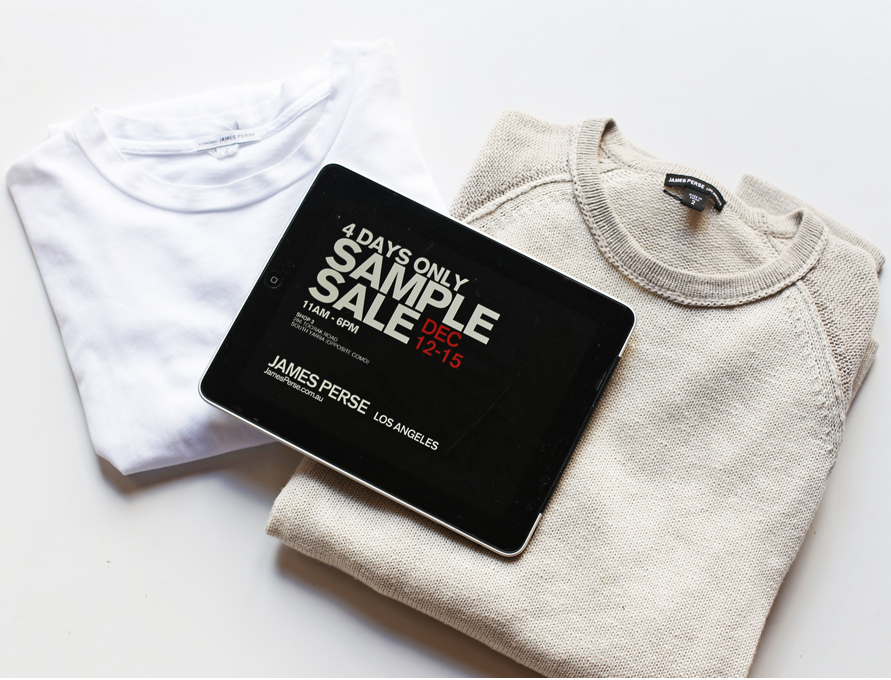 JAMES PERSE Mens Long sleeve tee and knit
James Perse is one of my favourite brands for my favourite items – basics. I count knits as basics and I picked up these  beauties (and a few more) when I shopped the VIP preview for the pop up shop of the season. In an aussie first James Perse has come straight from LA to Melbourne for us to get our sale shop on. Take advantage!
Ok the deets – 12th-15th from 11am until 6pm, shop 3,286 Toorak road, south Yarra.It is across the road from Como and as a bonus its next door to the ultimate juice bar Pressed Juices. All bases covered.