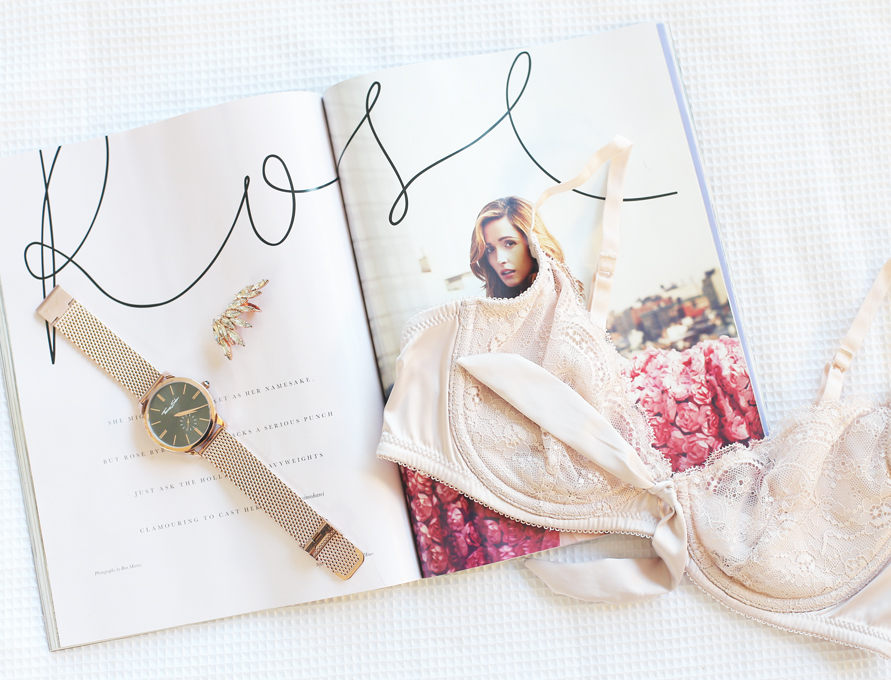 WATCH thomas sabo | BRA target | EAR CUFF ryan storer
.
Moving into winter and having a massive wardrobe clean out (more news on our exciting sale soon) I have had a good look through and now building and filling in the gaps. I live by the high and low rule (designer and affordable fashion) as they both seem to work well with each other keeping everything even. I have come to the conclusion that I need to introduce some more dressy separates and a few blush and camel tones. I will do a full wardrobe wrap up and the must have pieces to build around.
Another void I needed to fill was my love of rose gold. Just like its brighter sister, rose gold works so well with black and brings a softer feel to the mix especially with a tan but for me thats always a good idea (faux of course). Thomas Sabo came to the rescue with this mens black face beauty. In celebration for the launch of the brand new store at the emporium I had to show you my favourite piece. Just add a hand full of rose coloured fine jewellery and I am done.