Why buy a stool when you can read Vogue and then have a place for a lamp when you are done.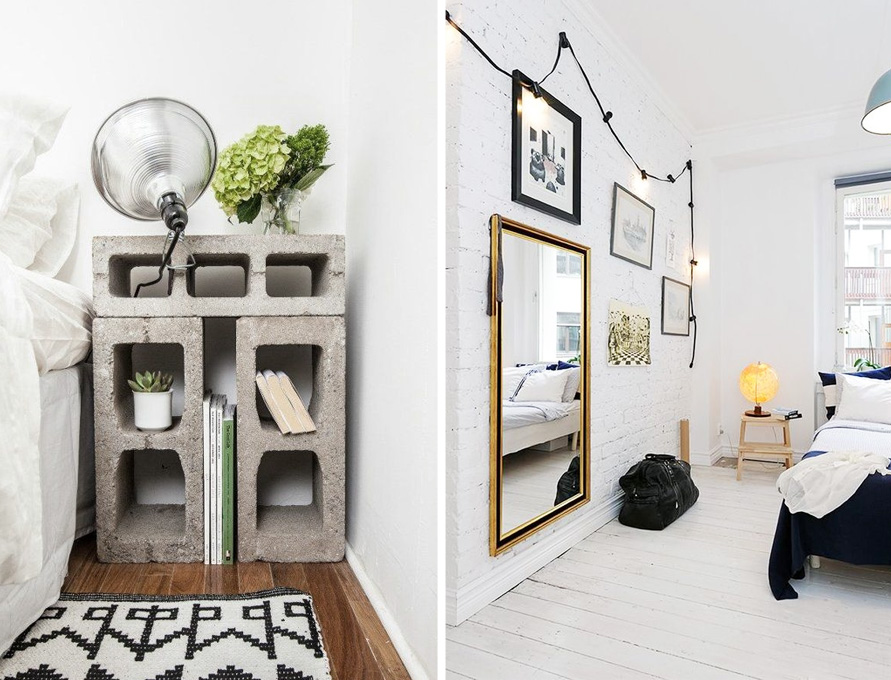 I think the beauty of interior styling is the personal choices people make on furniture especially when like me you only style your own home – choose whatever you heart desires. I am not being judged like my friends (and super blockheads) Dea and Big Daz nor am I selling my space for the bug bucks so we have the freedom to put a pile of magazines next to the bed, add a lamp and bada-boom you have a bedside. Like always the Scandi style is the best way and gives you plenty of inspiration for choosing things other than the pieces marked for that spot next to the bed. My fave has to be the mag stack for the perfect fashion home and I do love a stool as a table.
Ikea is a good hunting ground but just think outside the square when you are shopping. You can get the cool Leather Straps here for shelves as side tables and a way to bring your mags in.
Now that I am home from a week away in amazing Noosa I am back to thinking home and getting to finish my room. My priority between fashion and interiors switches around and depending if I am needing a new ACNE knit or a new pair of jeans so new home items are put on hold. This is where the mag stack was born, why buy a new stool when you can read Vogue AND have somewhere to put your lamp! 
SHOP
images via scandinavian deco| apartment therapy| vosgesparis| remododelista