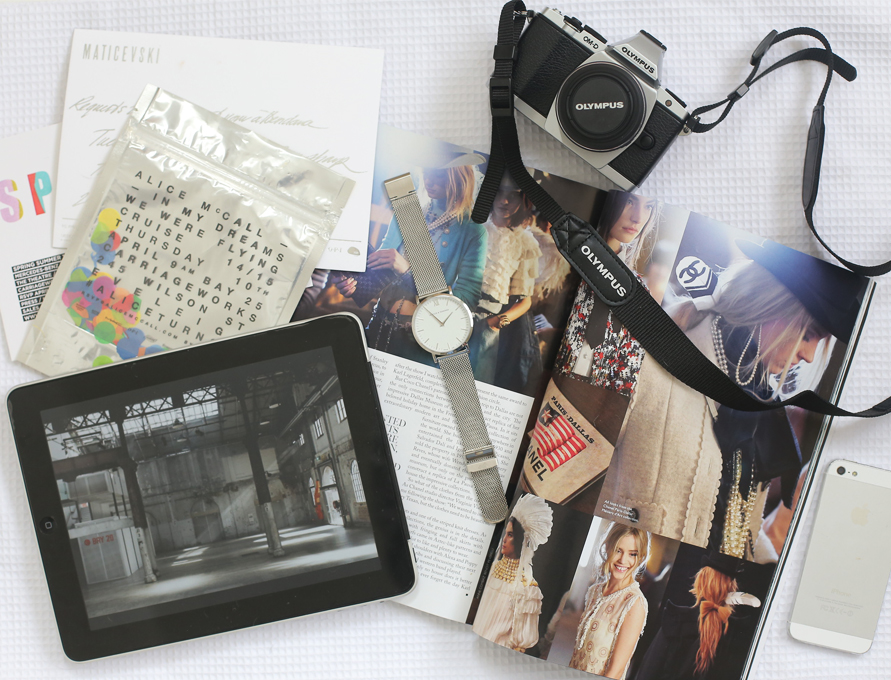 WATCH larsson & jennings | CAMERA Olympus
The biggest week on the fashion calendar is here MBFWA. We fly out tomorrow morning to start the assault on Carriageworks where I will be backstage snapping all the action and keeping you up with all the new season threads and whats going on through the week. I have spread my photographic wings and got my second camera the Olympus OMD EM-5  thanks to my new friends at Dick Smith. I will add a 17mm 1.8 and will be set. I added this as I find sometimes I want an image as good as my DSLR  with the ease of the iPhone at events or at home shooting details. Cant wait to give her a work out and will let you know when I do.
Follow me on Instagram (ejmaxwell)  for all outfits and fash action and Twitter and facey for all the show details.