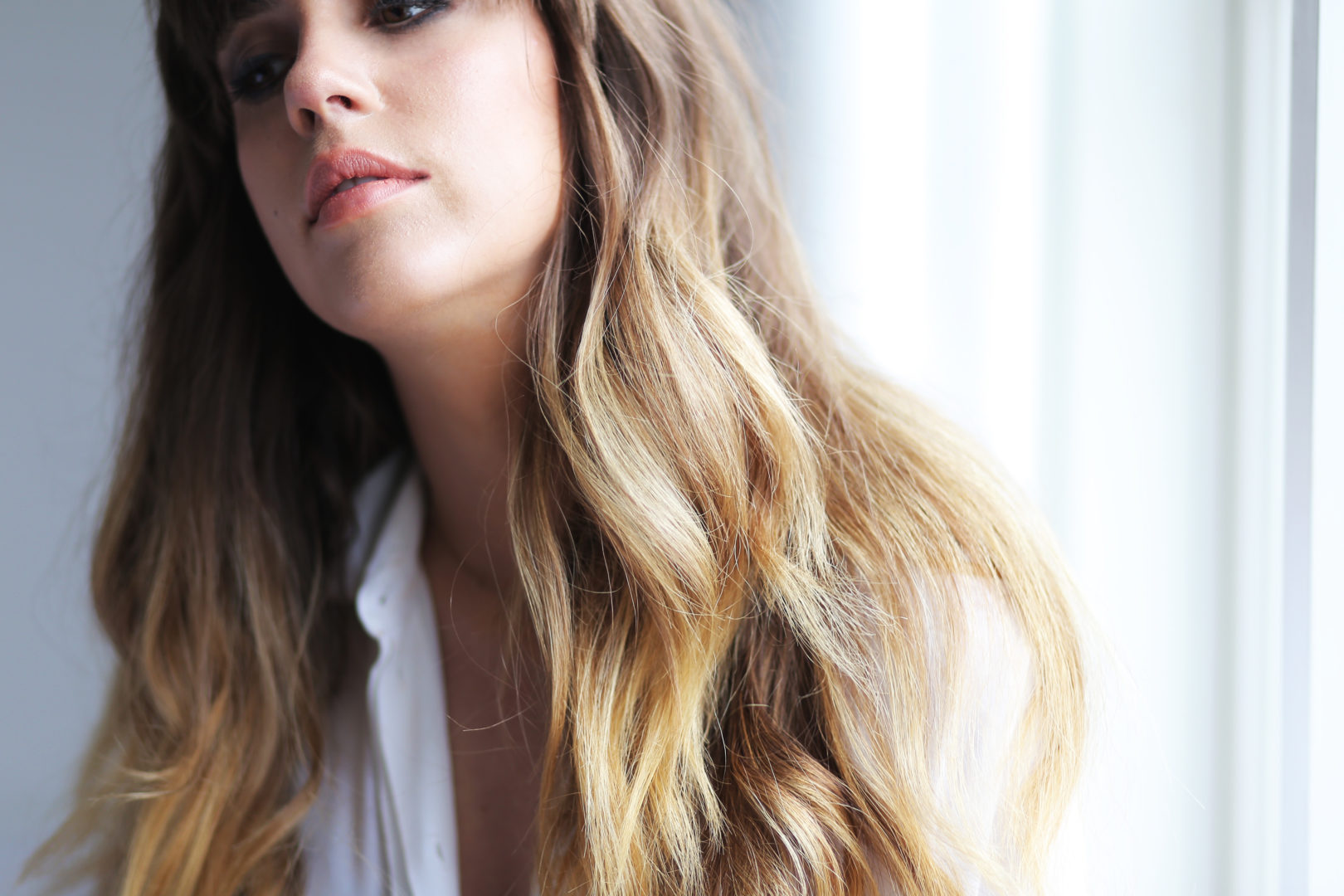 For years I rocked a look like this one (with a head full of extensions mind you) and it was a hard task to get the perfect soft curl with it still looking a little bit undone and edgy. The hair on Pascale is amazing! Angie can make this happen for you and even on a shorter length like mine we get a great wave and ridiculous body.
ANGIE – Tips on the 'Undone Wave' 
You know how your hair sits best so if it's freshly washed or second day hair it doesn't matter as we prep the hair to suit the style. Start with Kevin Murphy anti gravity spray applied while hair is damp pre blow-dry.
You want lots of body so use a large barrel brush with a boar bristle to get lots of height and air in the hair and this will also keep the style smooth and make less work and damage with heat and tools later.
The weapon of choice for this look is always the Cloud Nine wand – Allows you to wrap the hair and create a more relaxed shape in the curl and taking larger or smaller sections depending on your hairs thickness and length. Watch the fingers. Wrap sections large enough to make a wave rather than a curl.Start in the mid section and work down to the ends.
Use a natural bristle smoothing brush and gently brush the end of the waves out while lifting the roots to keep the height in the hair.
To finish give hair a spray with one of must have hair kit products, Fresh.Hair which with give hair a little bit of grit and creates a subtle texture to the waves to get the un-done look. Spray with Shimmer.Shine if not just for incredible shine but to make your hair smell amazing!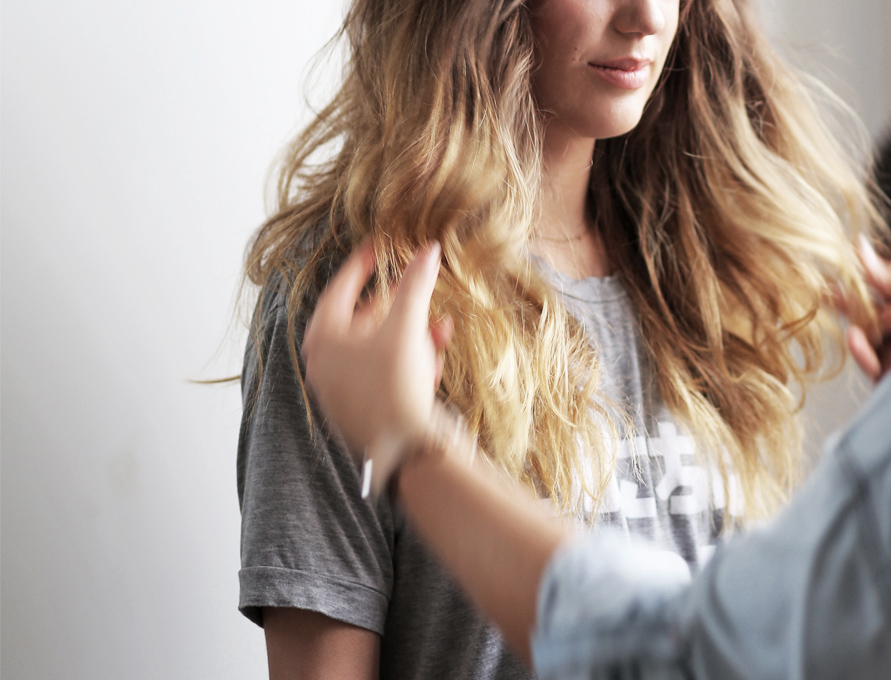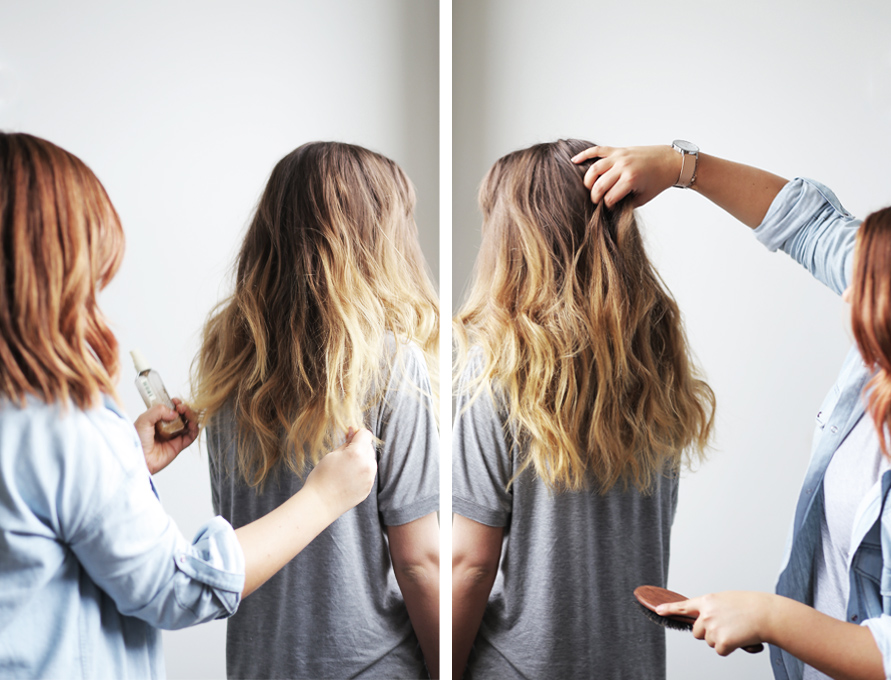 [twocol_one]
[/twocol_one] [twocol_one_last]
[/twocol_one_last]
THE TOOLS
Kevin Murphy – Fresh.Air | Shimmer.Shine| Anti.Gravity
Large barrel brush –  KM Roll.Brush
Natural Bristle Smoothing (flat) brush
.
Model – Pascale @ Silhouette models
Photography – Erin Maxwell
Hair – Angie @ Boda Haircutters
Makeup – Jade Kisnorbo