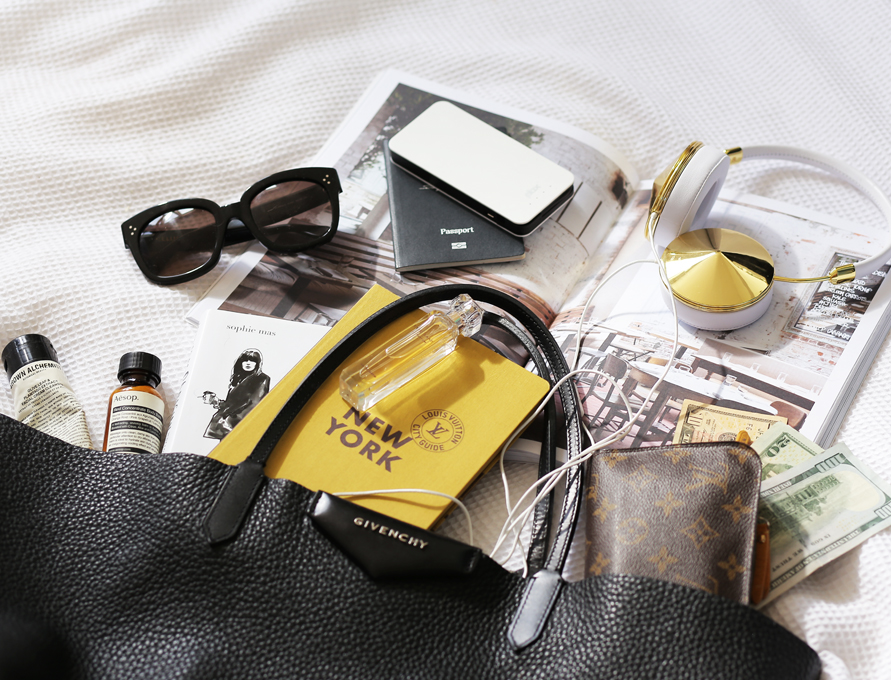 Does everyone else spend every day thinking about their next trip? NYC is all I have thought about since we booked flights 3 months ago and the closer I got, the farther away I was. Day one, arrive at the airport. I am told that the flight I claim to be on does not exist. Hmmm, excuse me? How dare you delay my New York dream! Get me on that plane right away…please…What a balls up that was. Day two, let's try this again. "I'm sorry Mrs Maxwell but your travel agent has stuffed up your visa into the US. You won't be going today!" As I fight back tears I get day three planned and I'm out of there. As I said, the closer you get…. So now, after two false starts I am off to the city of my dreams. Months of planning….Beats ready to take me to another place….Shopping list that I can't afford but still write, just in case. Here we go. We are coming NYC.
PACK
Travel Guide – Louis Vuitton has beautiful guides with Paris and NYC in my collection thus far with more to come (great presents). I am addicted to Cereal Magazine which has everything I would have in my guide with photography telling the story.
Headphones – Frends. The doco about the 'frends' that started the brand is amazing and really inspiring.Must see.
Bag – Givenchy Antigona Tote.
Hand Creme – Grown Alchemist
Book – How to be Parisian (while being Aussie travelling in NYC)
Wallet – Louis Vuitton. She doubles a my passport and document holder
Phone Charger – Plox