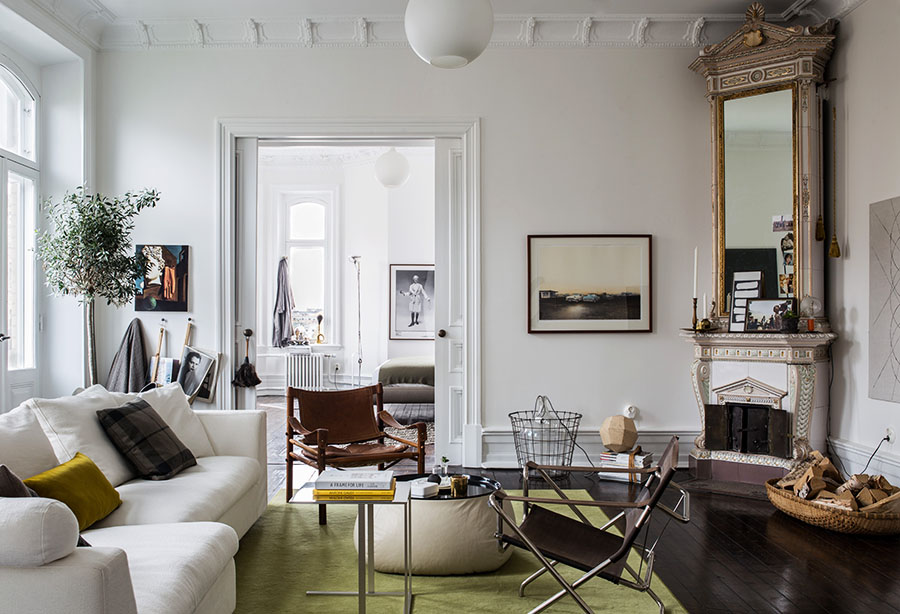 [twocol_one]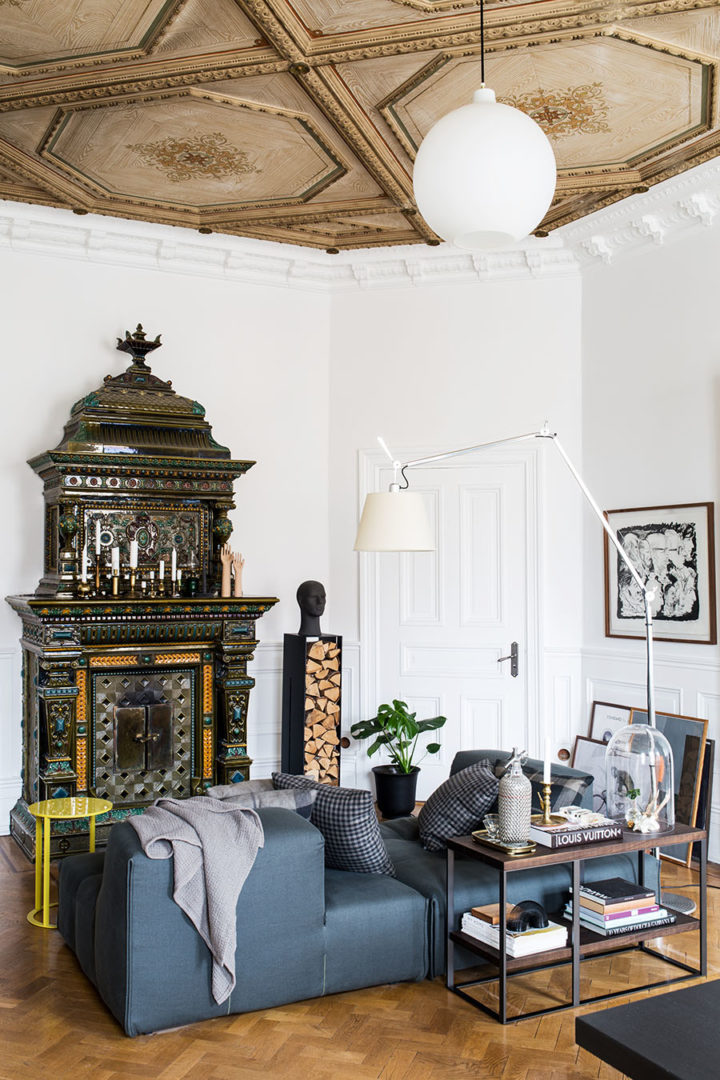 [/twocol_one] [twocol_one_last]Do we start at the floors? Or that ceiling? Time and time again I mention how much I love interiors lived in and with a lot of personality. Full shelves, stacked mags and that more undone and real life style that we could all live and be inspired by but actually achieve. Probably not the best example as 'the peoples' apartment with the most amazing ceilings and historic details but you see where I am going.
Inspired to get some pattern and mix up my usual rug choices and not to be afraid that everything goes together. I do have 'stuff' around my home and use magazines and cut outs as decor items but am guilty of going the safer options of black, white and muted colorings because thats how my wardrobe looks and its my style. Don't get too excited I am talking bits and highlights in this same go to scheme but I could add some more art, rugs and even bedding and throws get a mix up but only in a linen variety – obviously.
What am I taking from this inspiration post? I am almost certain to have Herringbone Parquetry in our new build which will flow from our original heritage home into the extension. Every Interior shot I save and love has such flooring and its calling me. Lock it in??
[/twocol_one_last]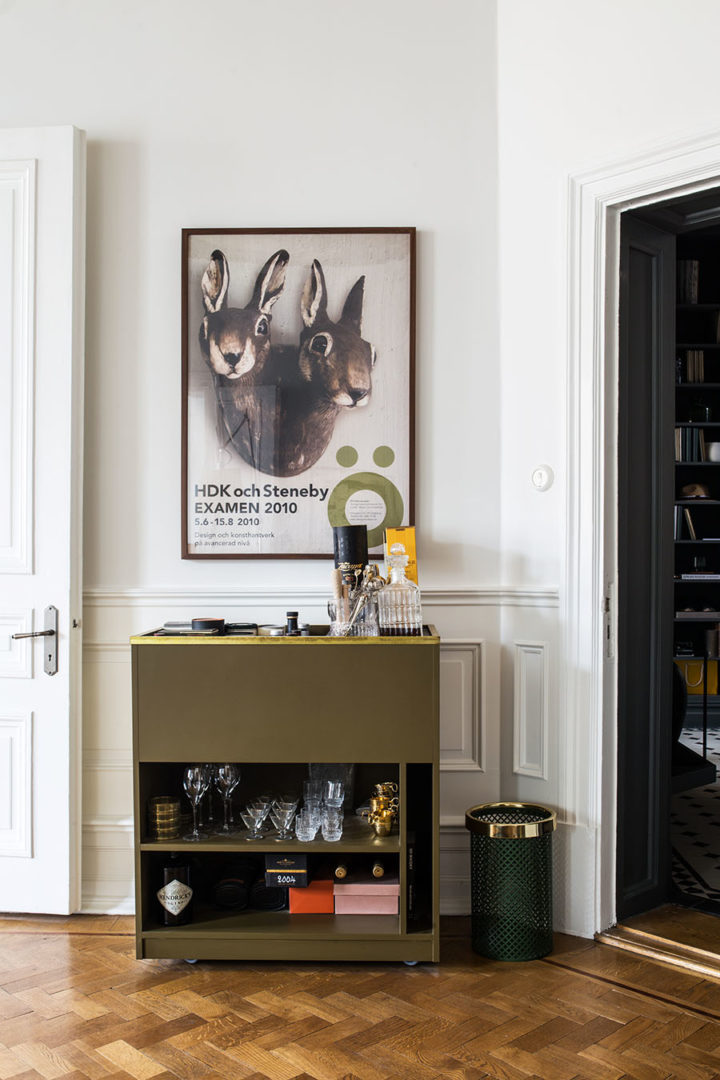 [twocol_one]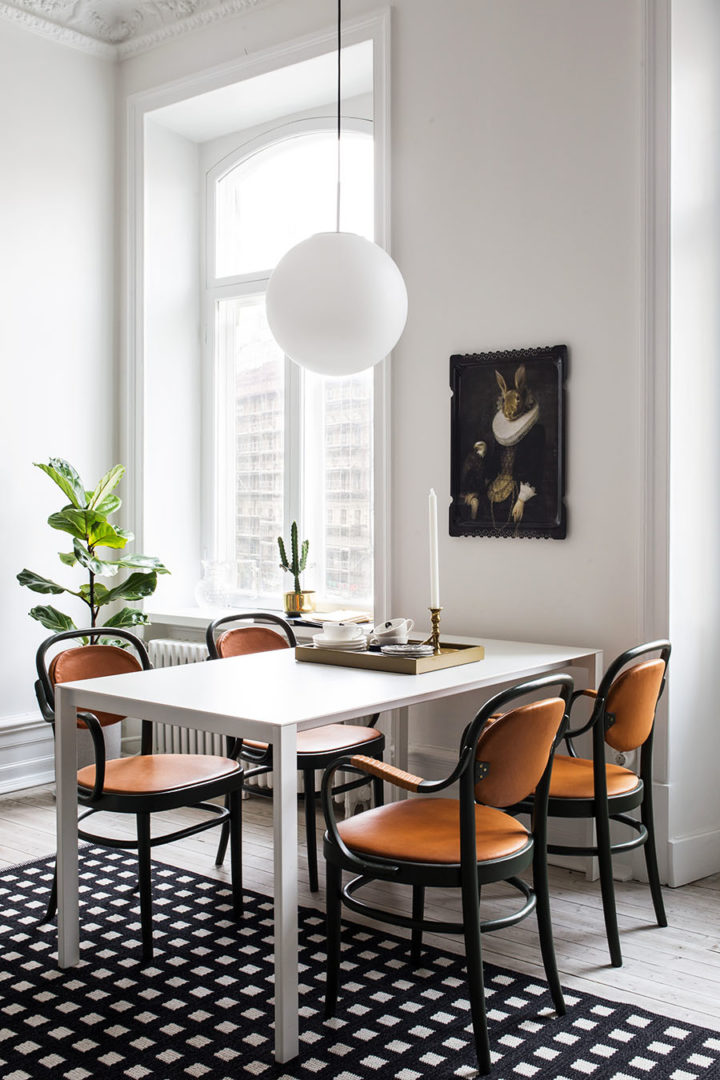 [/twocol_one] [twocol_one_last][/twocol_one_last]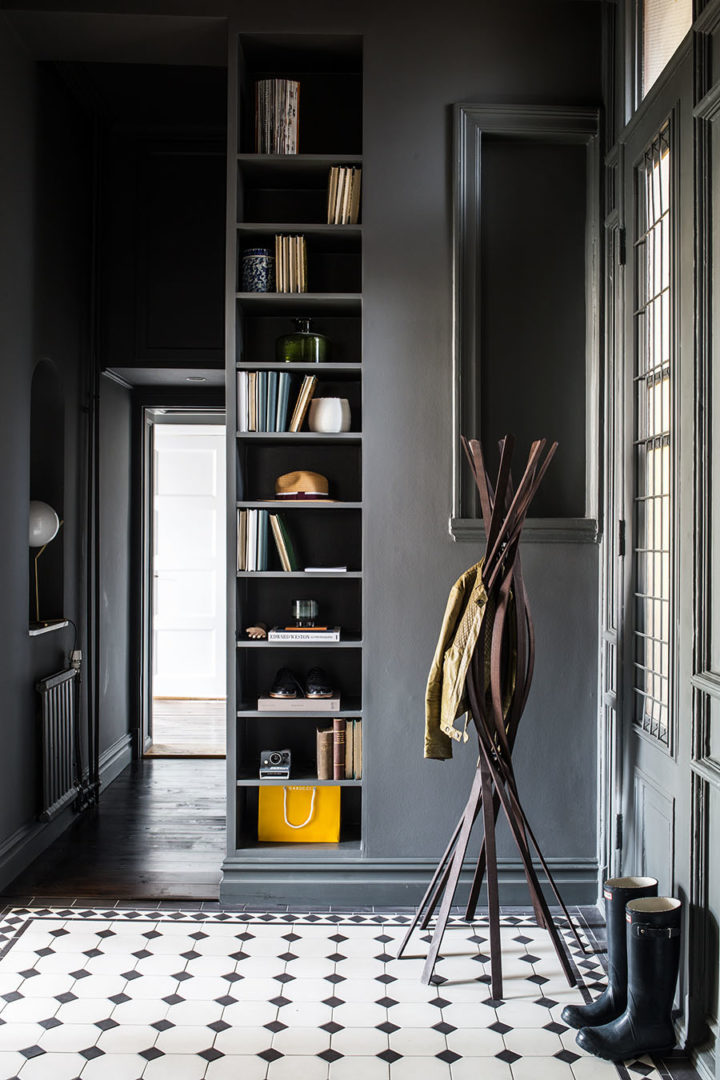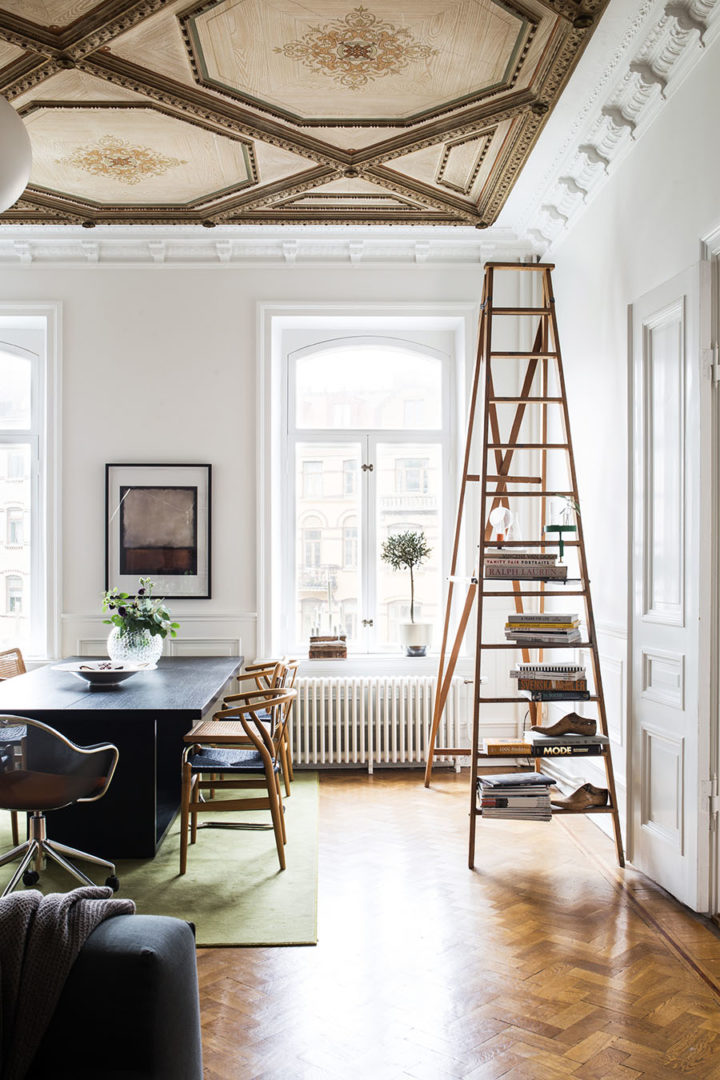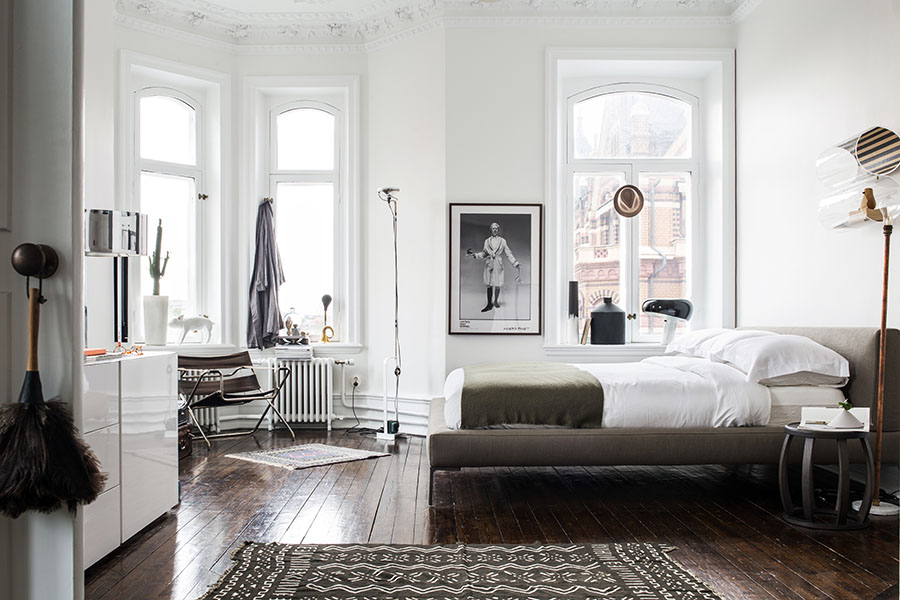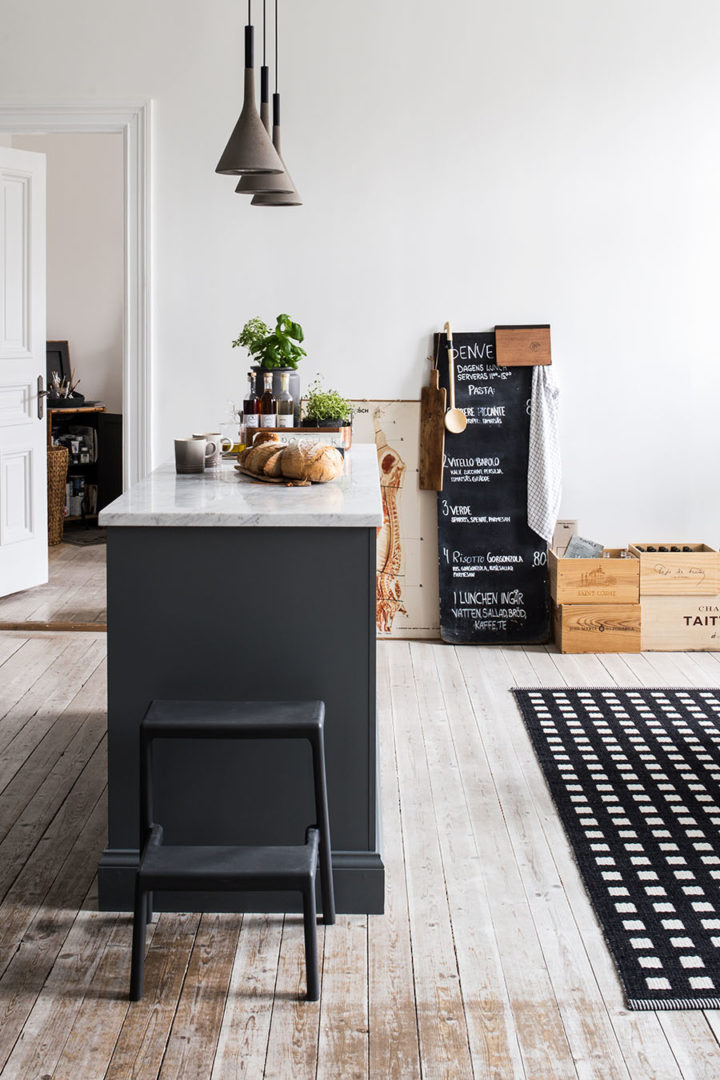 [twocol_one][/twocol_one] [twocol_one_last]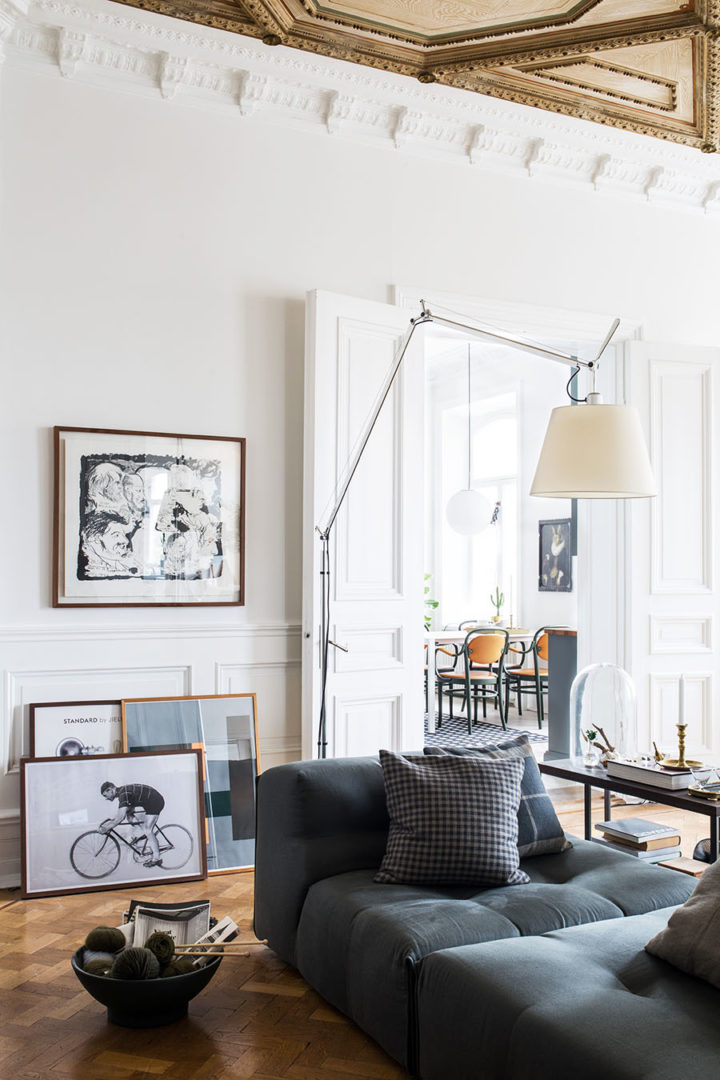 [/twocol_one_last]