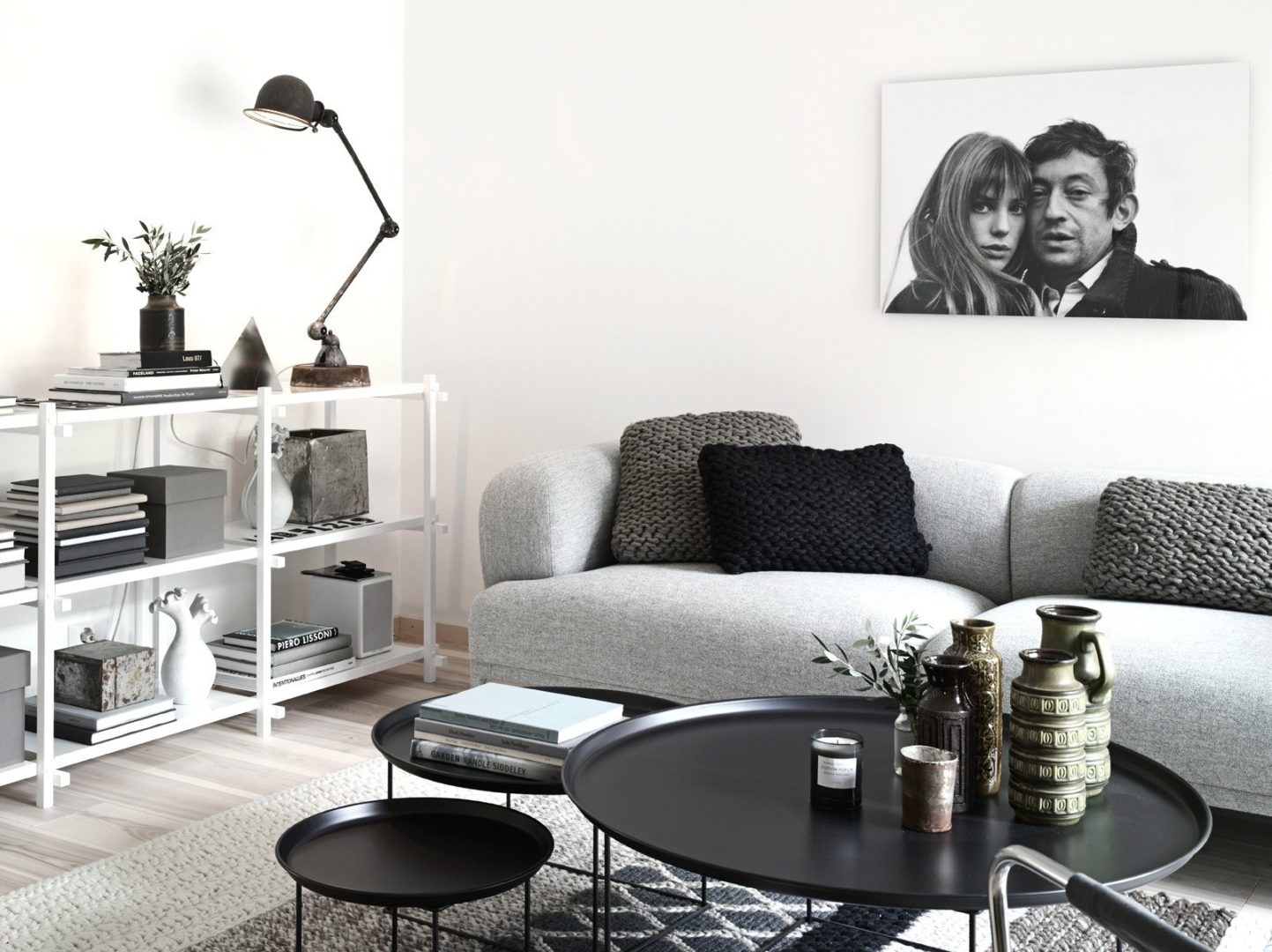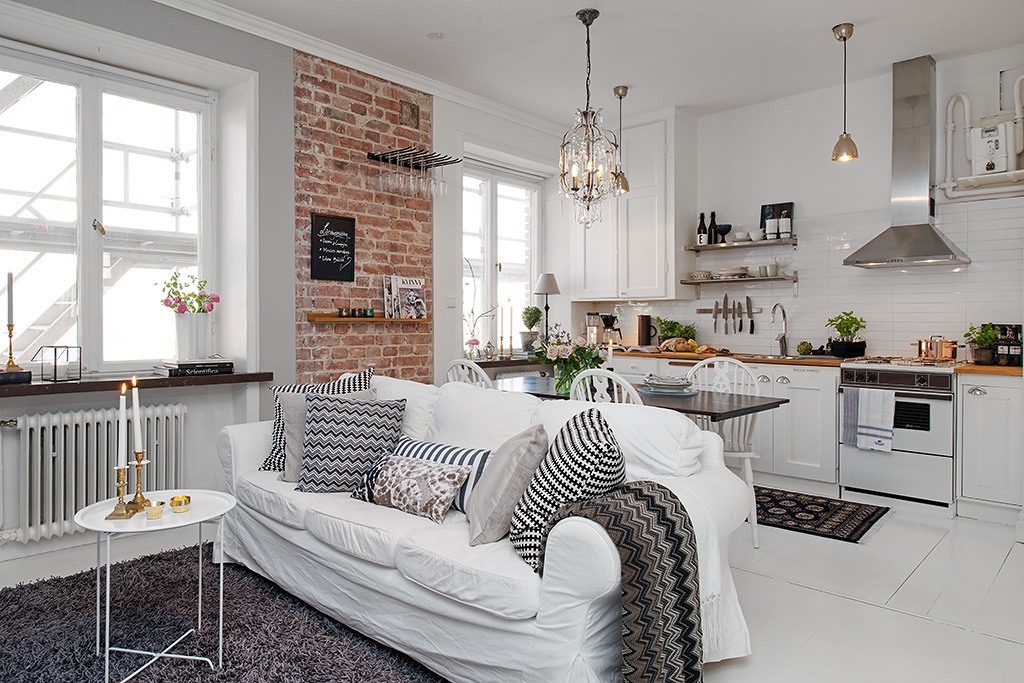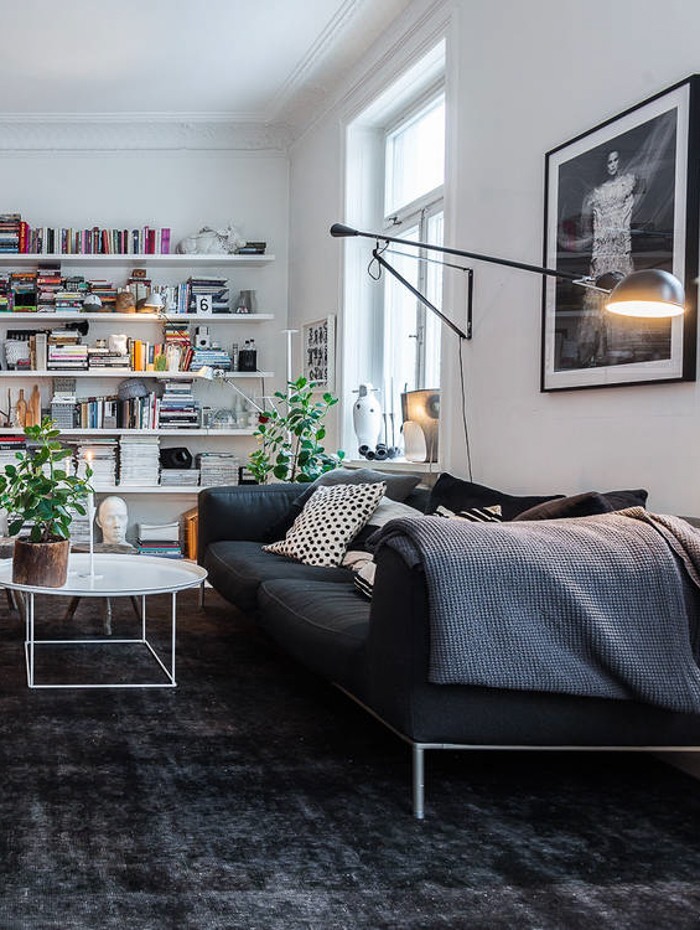 I have folders full of interior inspo and when a post like this calls I am left in a world of planning and dreaming of how to style a room/corner to emulate some sort of Scandinavian appeal. The way peoples stuff is organised and worked in their personal space makes me inspired. I love to bring in fashion elements in my styling and stick to a similar color palette and style that you would see hanging in my closet. Sticking to what you love and going with what naturally catches your eye makes for constant styling. As in fashion I have my muses and style stars as I do in photography and Interiors. It helps to get in the groove when you have like minded people leading the way.  Lotta Agaton is one of these. She makes you need your home to be in place and to fill it with things to make it feel like a home.
I am so drawn to Scandinavian/Swedish interiors as they feel so full yet they are clean with the color palette and the simplicity of the designs. Wood, greenery, and lots of black and white do me just fine but now lays the problem to have a home where my white framed windows look out onto a stone lined terrace or an amazing yard/field of grass and picturesque hills in the background. Not going to happen as this city girl is seemingly destined to be bound by the restrictions of her neighbours and her local council dictating most everything (another story). I wish I could live on a farm or a winery or some sort of fabulousness.
Worry about your own backyard hey?!
My last week of absence was due to just that to pimp our house out after the reno's to sell (tears form). As I am very visual until things start to come together I won't know what I need and have overlooked which also makes me a last minute maniac trying to pull it off. Almost there and then I have some changes that I am going to fill you in as soon as I can think straight. Off to my other open tabs to checkout some carts full of bits and pieces.