[twocol_one]Travel is something I always want more of. Never enough time and too long between trips but hey thats life. We get busy. As my Mum is American we have done our fair share of USA trips and return visits to the families home town of Seattle and my love New York City. We have always been in a no more than 2 weeks kind of vacay due to Nicks previous career and now 3 bambino's so America seems ok to visit for that time but being Australian we are not exactly a quick trip away from the places of desire so Europe I struggle to justify the trip and being so close to so many amazing places you need longer.
Over the past few years my love for Europe has grown with my style encapsulating more French girl than American and although I have always loved the romance and beauty of a European city my daily life is about the homes they live in, the way they style and the attitudes they have to be paired back and more undone.  My Mum lived in a chatuau in A town an hour from Paris when she was a child so any personal tie to France will be accepted and noted as a mission to explore.
[/twocol_one] [twocol_one_last]We have booked our flights for what seems forever away in October and have a realistic amount of cities and places to enjoy. I have been only once before however I could visit Paris 100 times over and never tire of it. When I do travel I prefer the locals way of sight seeing. Walking the streets and finding little cafes. Staying at a boutique hotel or apartment and taking in the city rather than spending my days ticking off Monuments and the over crowded hot spots. I will also note and not be shy about saying that I am a slight diva when it comes to how I travel. Mostly in the details like the decor of the accomodation or how I pack my bags to ensure coordinated planned outfits are at the ready. Enter LUXE city guides. The LUXE way to travel from a team of savvy , stylish resident curators. The local and simple way to see the most beautiful parts of every city. The versions are updated regularly and the online guide at your fingertips when you have these guides in your hot little hands.
[/twocol_one_last]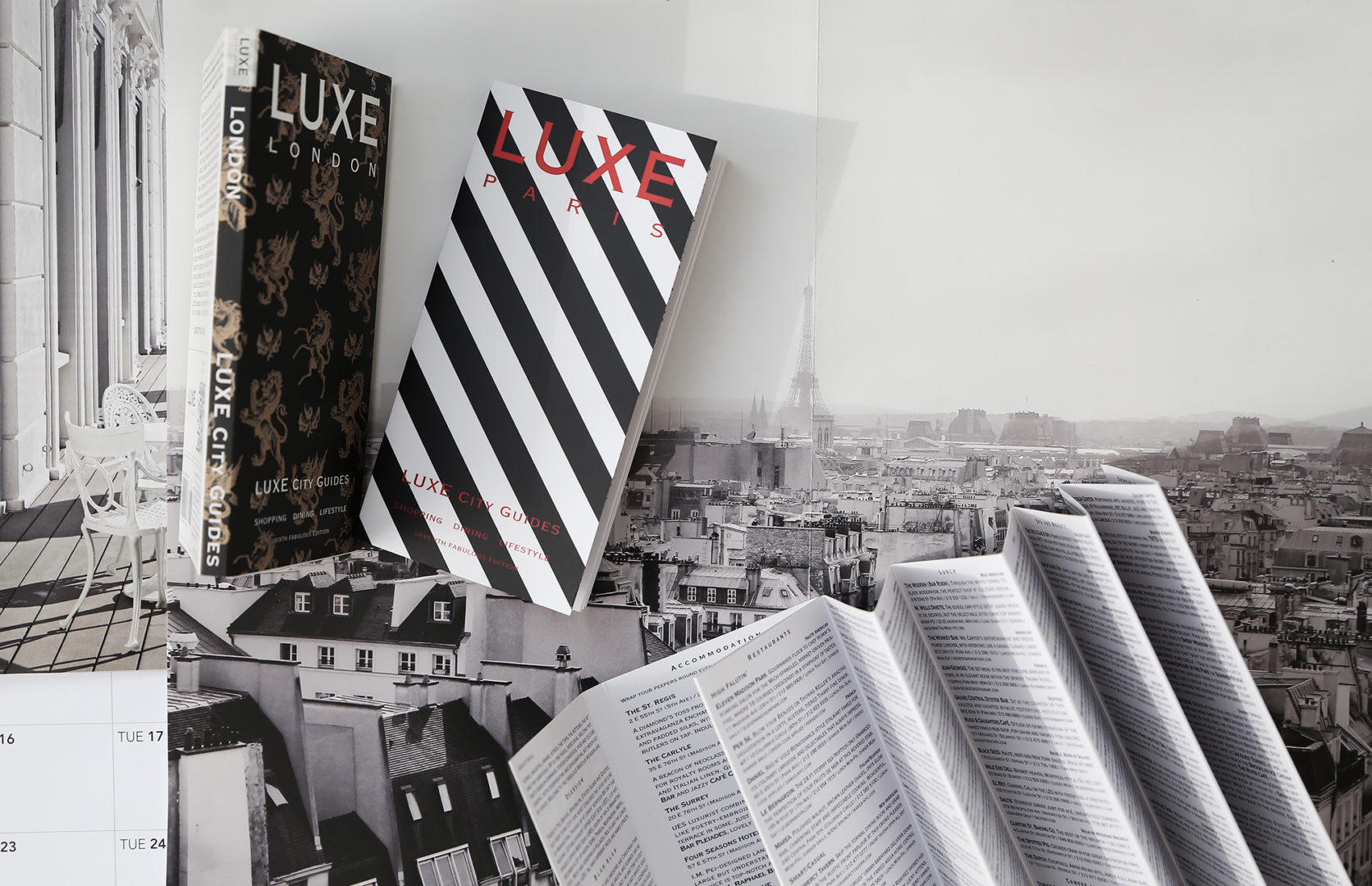 Our Itinerary – Rome, Ravello, Positano, Florence, Lake Como/Bellagio, Venice, Paris, Amsterdam and London. I have all of the guides and I am making my own personalised notes along the way with each city and area with my highlighted must do and mapping out where I am at. I sound like I am crazy organised but I am very go with the flow when I arrive and these fabulous guides and doing your research pre trip has you booking the right accomodation and get to know the city like a local before you hit the ground running.
LUXE City Guides are a Must.
You can purchase online now and also visit their portal to get inspired to book that next trip wether it be afar or to explore your own city the most stylish way you can.