Mixing sweats with zero of the latter the perfect mix for off duty style. I am a fan.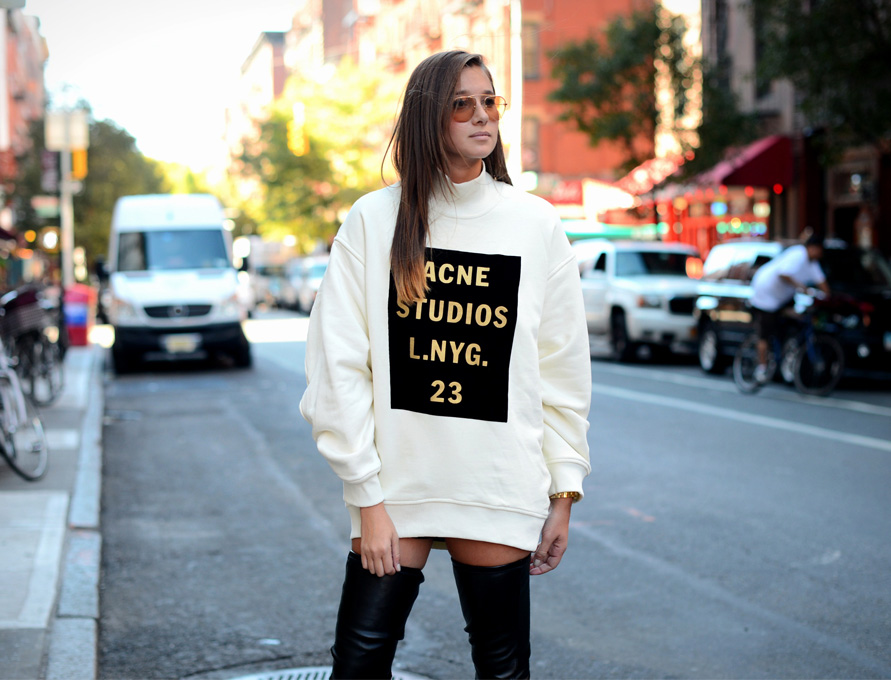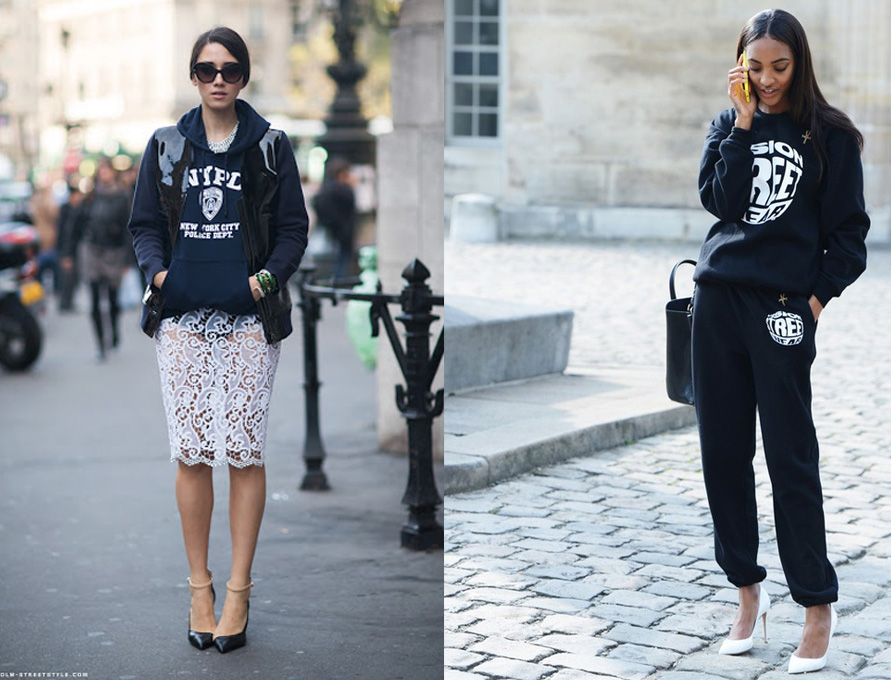 Add heels and you are sport luxe right? The sweater is a great bit of both worlds piece. Wear it with your Nikes, tights and sports bra and you can get away with minimal makeup and a top knot. The old going super fit and chic without dripping an inch of sweat. The other – adding an amazing Acne sweater with j brands, valentino rockstuds and a shirt and you are hitting the sport luxe trend like a champion all while giving off the 'i just woke up like this vibe'. Do you sweat minus the sweat?
Note – When pretending to be sporty or getting your off duty on I feel that if the sweatshirt is something you do actually sweat in may not be the piece you go with.
SHOP IT
SWEATSHIRT boy | nike | t by alexander wang | acne | more acne
PICS VIA stockholm streetstyle, we wore what, maja wyh, la modella,style du monde