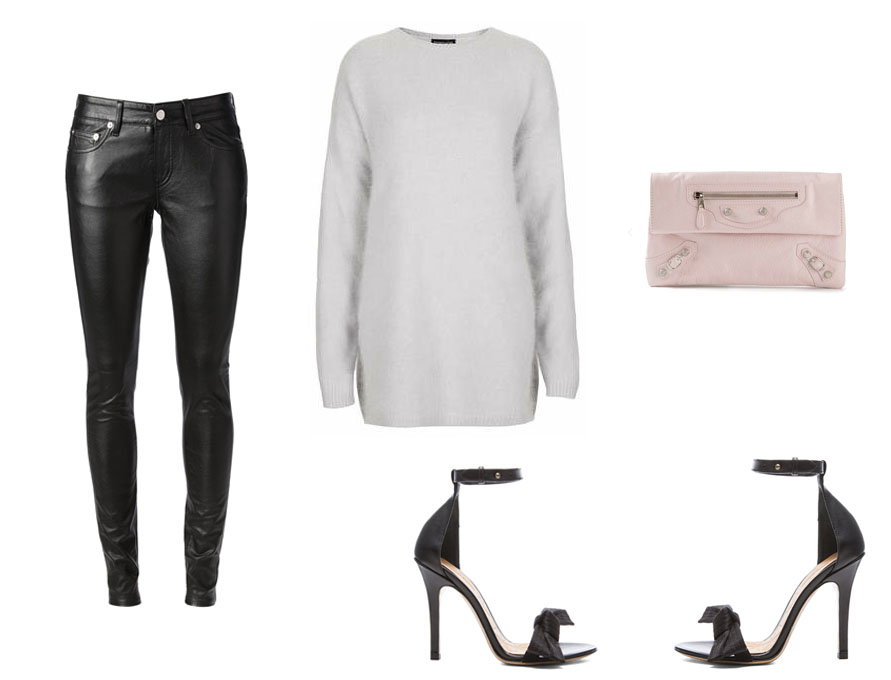 KNIT topshop | PANTS saint laurent | CLUTCH balenciaga | HEELS isabel marant 

.
Its time in Melbourne to get out the real fashion (as far as I am concerned) where black, leather, knits and layers help step up the fashion stakes. This is what I love about being a Melbourne girl that we have a transition in season and the true Melbourne style comes out and shows why we are the fashion capital.
So onto the pants – if you are going to go faux why not with Saint Laurent? Not is the offshore, mass produce kinda way but you get the amazing fit and style from the house of Laurent with out the 'in the k' price tag. I love a tough/rock chick look of a leader pant mixed in with some contrasting softness. In this case pastels, super soft knits and dainty heels with bows. This all pulled while I shop and plan my outfits for MBFWA in Sydney….. the process!