Father's Day is a double for us now as I have to try and find something for my Dad and also help/guide/buy something from our gang to say thanks to Nick for being the best Dad in the world. My Dad seems happy with his annual gift voucher that has been gifted the past 10 years or so but that won't fly for Nick with Milla and Archie wanting to shop for the special gifts to go with the DIY cards and annual kinder and school miscellanious goods.
Enter Fossil. I have partnered with this amazing company quite a few times launching their brilliant smart watches and other timepieces and I am excited to take you through the range and give you the down low on this innovative and fabulous brand over the coming months. The first in our Fossil experience is shopping from the men's department for Father's Day.
I actually love men's watches and I have borrowed from the boys for the past few pieces I have had from Fossil so shopping for Nick's Father's Day gift I was making mental notes for my future investments. We headed into Fossil at the Emporium for the team to show me through the mens range and talk about the newly released timepieces of which we selected the brand new Hybrid Fossil Q Activist. Tan strap, black face and as a hybrid he is smart. Nick wears a fitness wristband daily and it looks just like that – a fitness band so the opportunity to elevate the look of his daily wearable is going to impress. The Hybrid collection have the look of a timepiece but with intelligence so complete connectivity with your phone for notifications, music control, photos and sleep and activity tracker as well.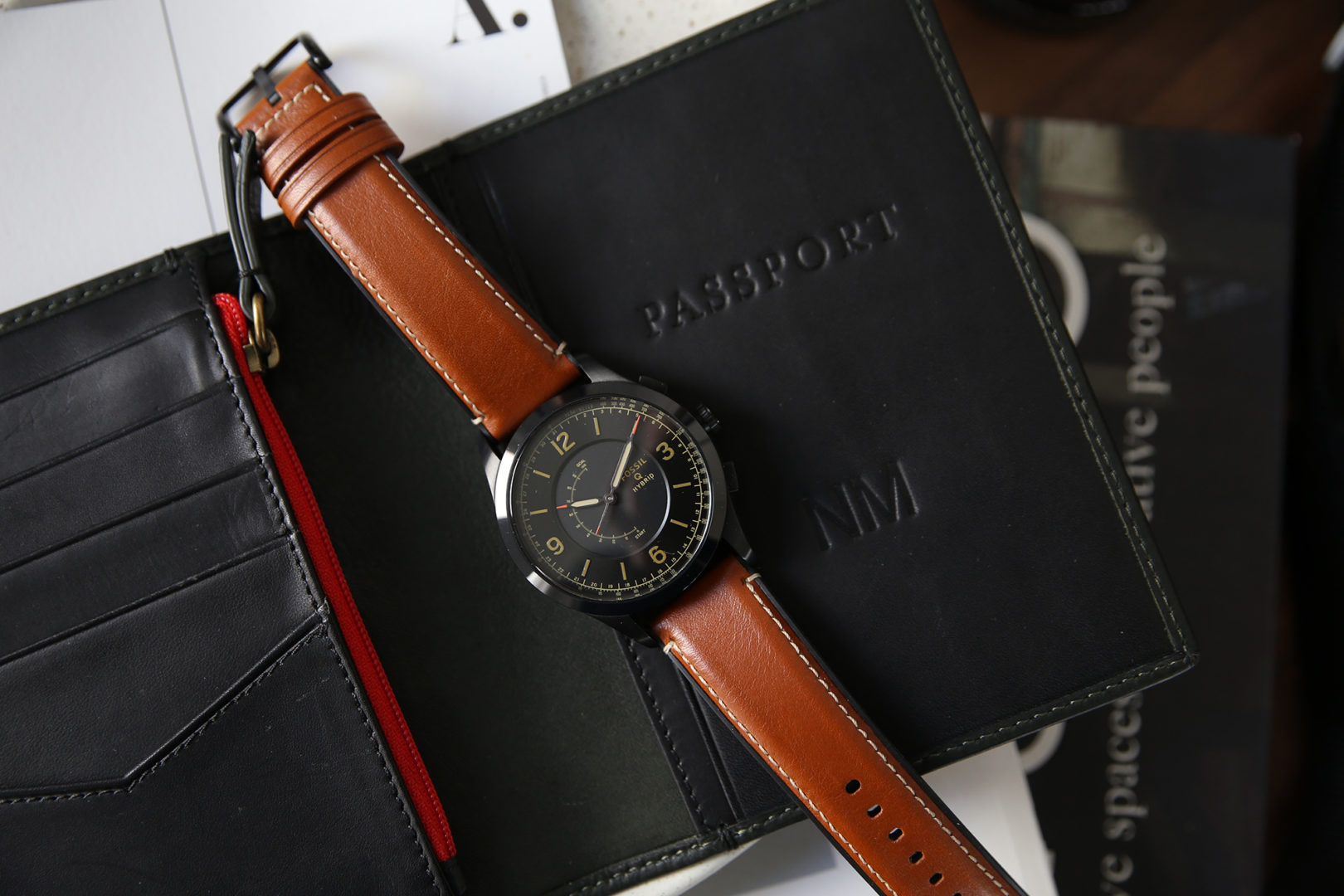 [twocol_one] [/twocol_one] [twocol_one_last]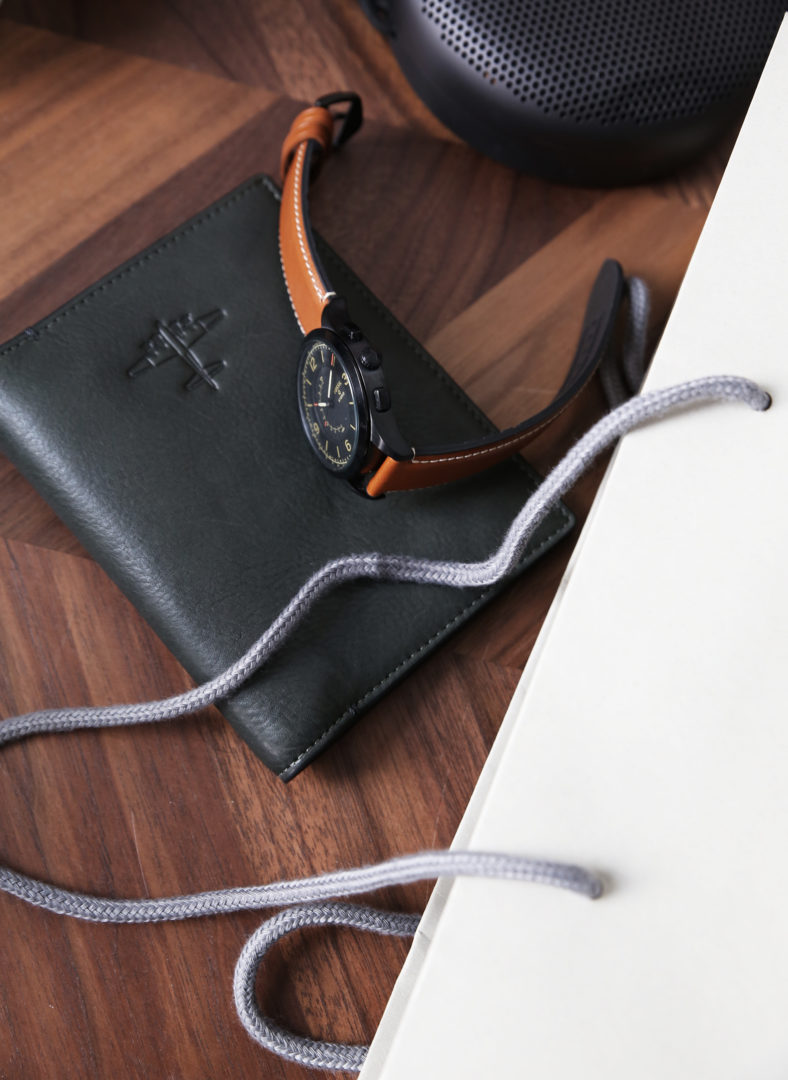 [/twocol_one_last]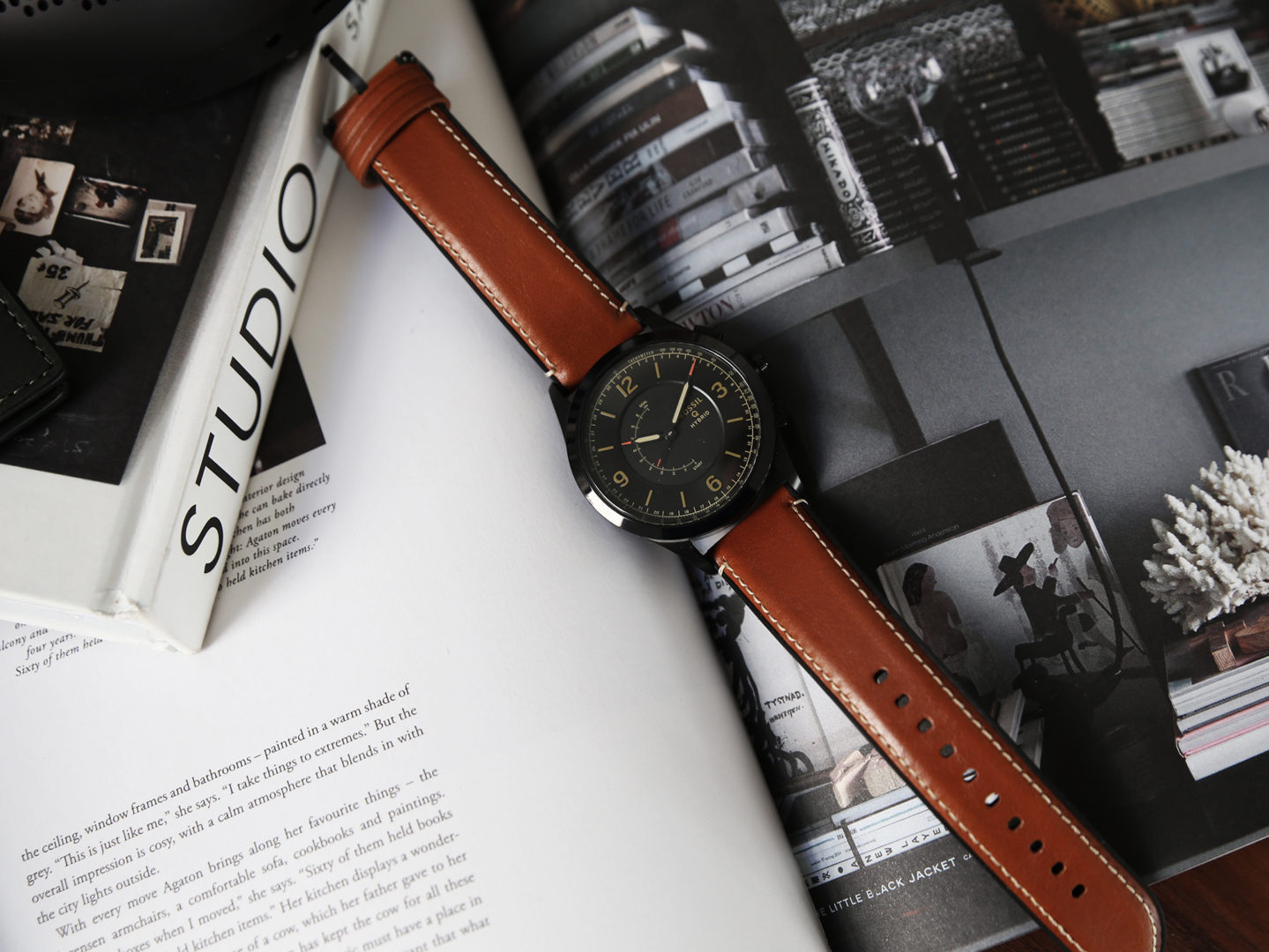 The range of timepieces is extensive and for a girl that loves options it was heaven especially when I am choosing for someone else. When it's my turn the decision making gets complicated. Once the face is decided on there is a whole range of straps that are interchangeable which again I love some options.
Our experience in store was complete with the personalisation service to engrave and emboss on your leather and watches. We are heading to Europe soon so a leather passport holder was an easy choice and having something monogrammed and personalised isnt something that Nick would rush to do so that extra touch elevates the gift.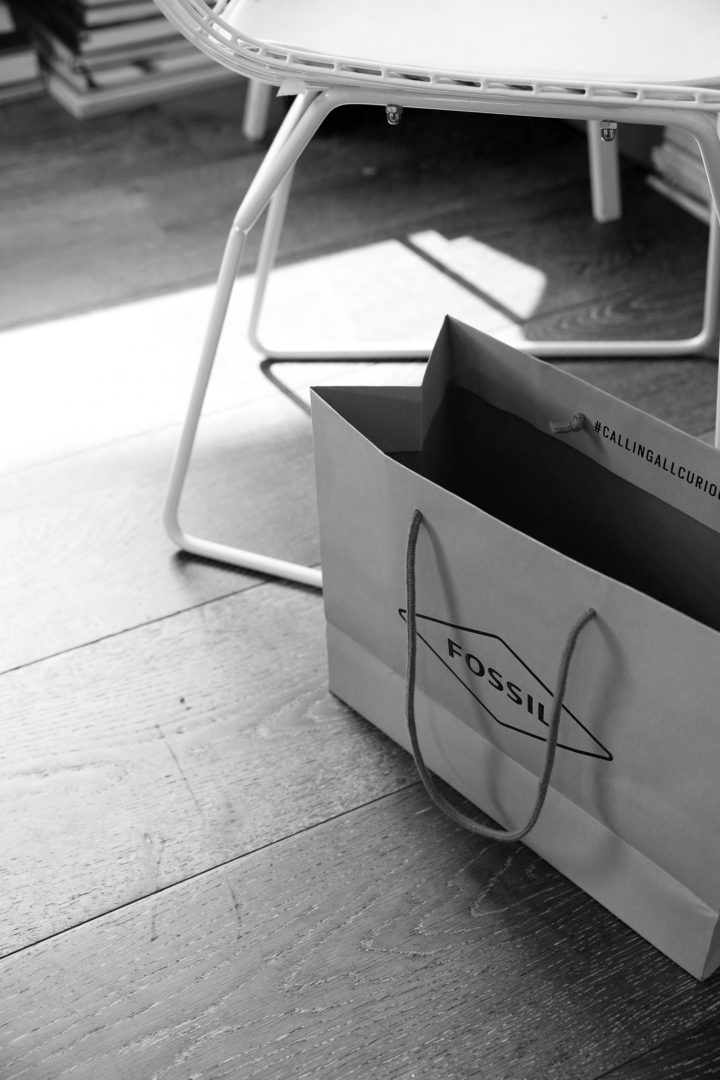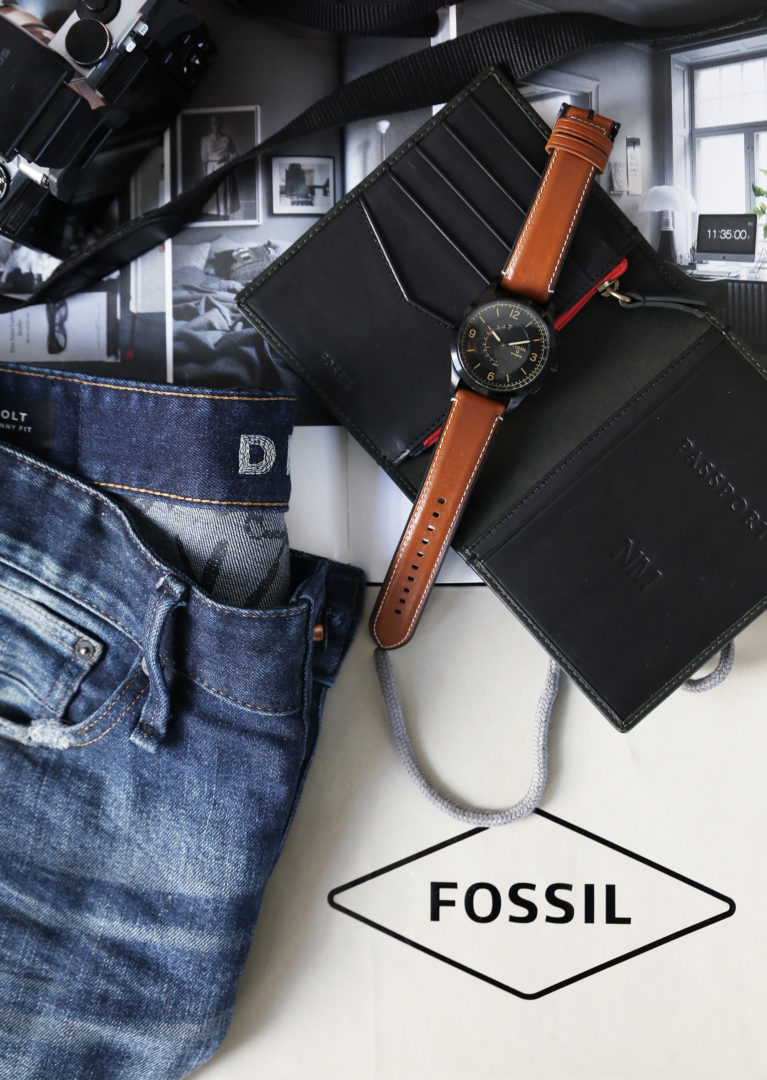 [threecol_one][/threecol_one] [threecol_two_last]
[/threecol_two_last]  
[threecol_one][/threecol_one] [threecol_two_last]
[/threecol_two_last]
Fossil Hybrid Smartwatch 'Q Activist' Available now. I recommend a visit in store as the team know every inch of the brand and every piece in the range so you will be able to choose the best  option for you. The collection is extensive so if like me you like all the cards on the table you will know you chose wisely.
The range and details about Fossils history and brand at Fossil.com