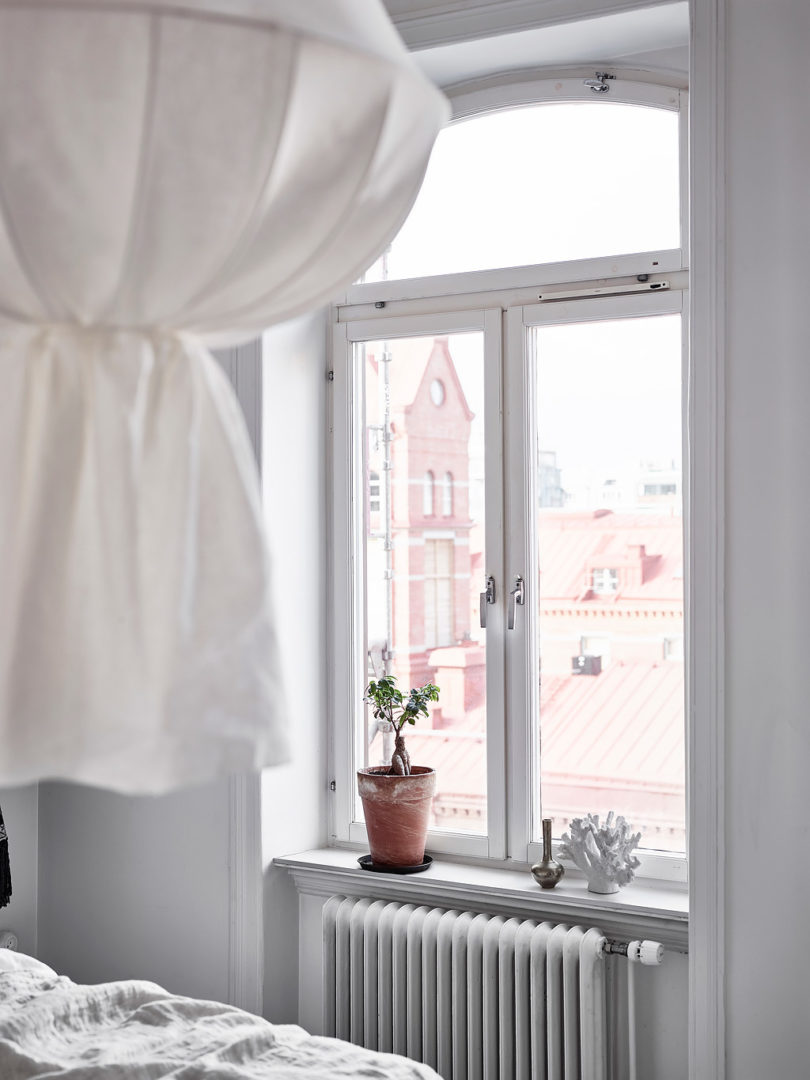 A few notes – The white floors which I am clearly pinning and saving a bit so obviously drawing my attention. I have always said you have a style and the best way to find out what makes you have feels is to get on Pinterest or shop online. Check your previously viewed items and bam – patterns arise. Instagram saved, pinterest boards and posts like these also work but I find you are saving for purpose and under a category and making a mood board or pretty images so you may save outside your zone for the sake of the feed. Nothing like the pressure of a purchase and the competition between all the stuff we can buy as to which pretty things catch the eye enough for you to click and view. Try it.
So Blanc. Just add greenery in plants…. and keep them alive. Fun Fact – They are not on the liquid diet and need plant food so wondering why you have a fiddle leaf fig thats stunted? the poor girl is hanging for a carb. We also welcome tan leather to this picture and grey and navy on the walls and in your linen bedding. The white floor and furniture is the perfect canvas for your personality to be added in.
On that note I started following some amazing accounts which ill get together for you but they are not afraid of some mag stacks and personal 'styled mess' around their home which I love. Add in your touches. Use your shoes and clothes as decorative pieces, Create your own art and gallery walls, have a pink chair, layer cushions and throws on your couch so you want to relax on it and give me an imperfect bed adorned with linens a pillows galore.
Now to get our plans approved for the reno.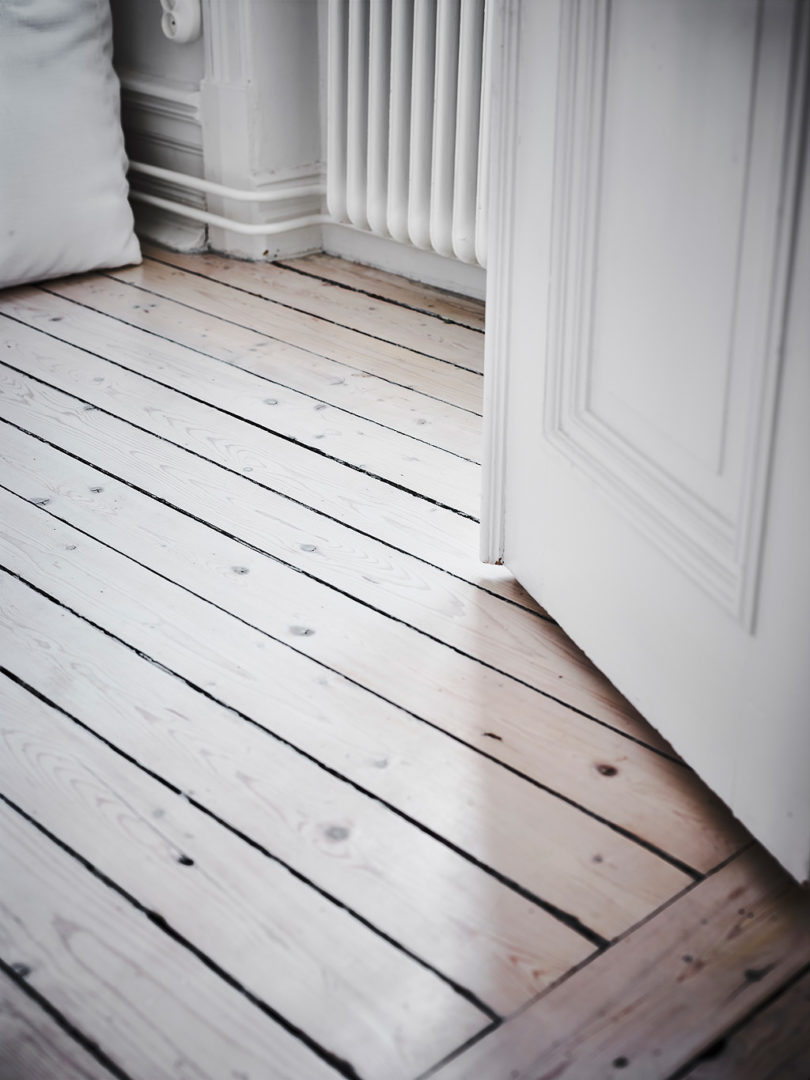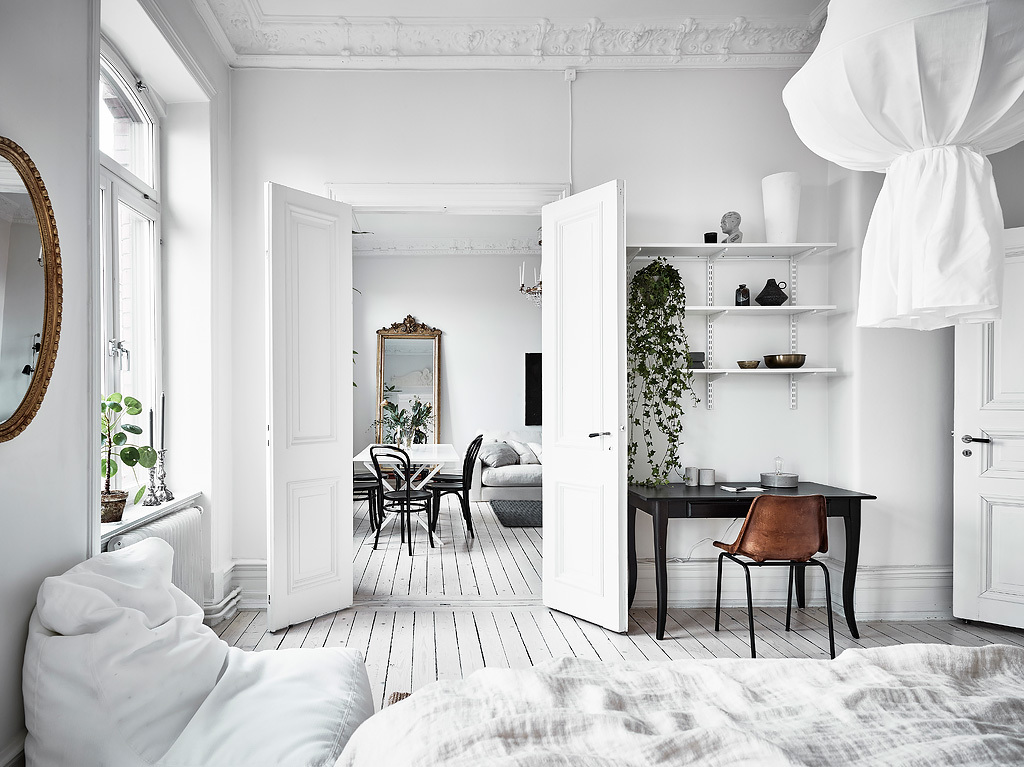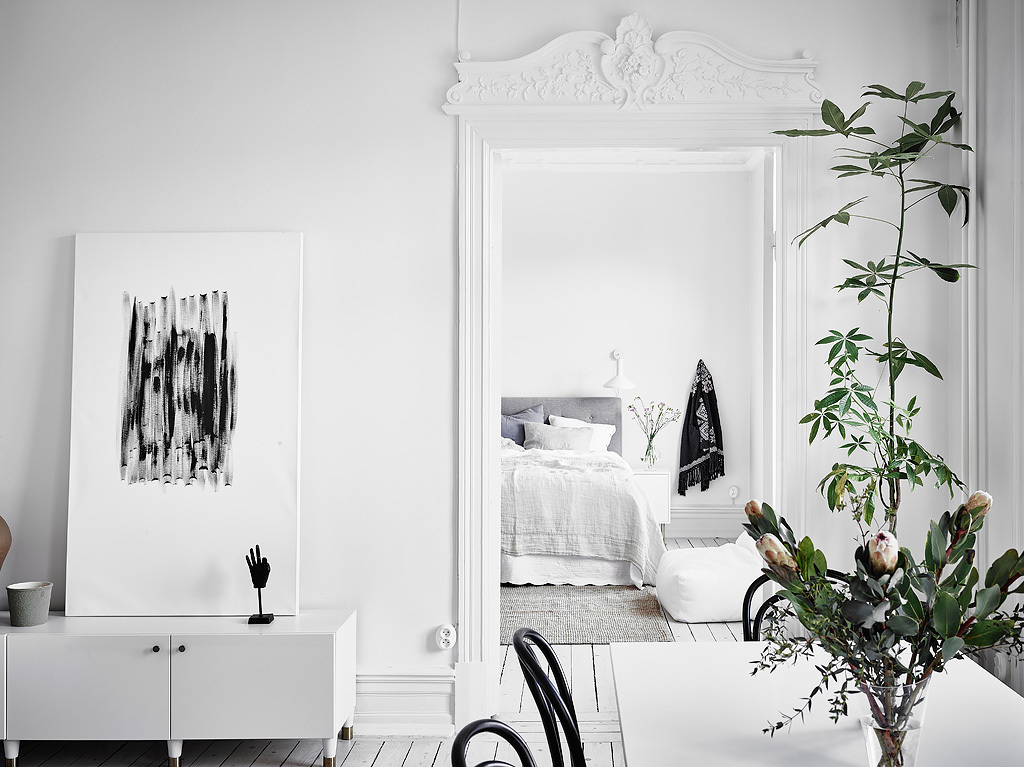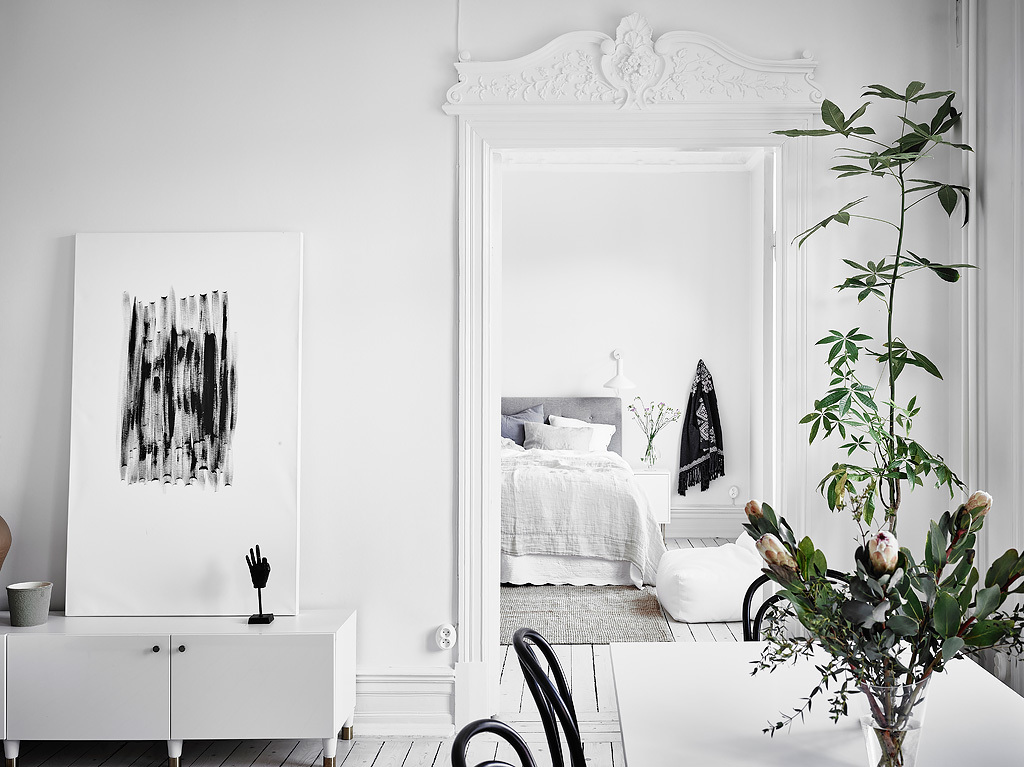 Images via Entrance