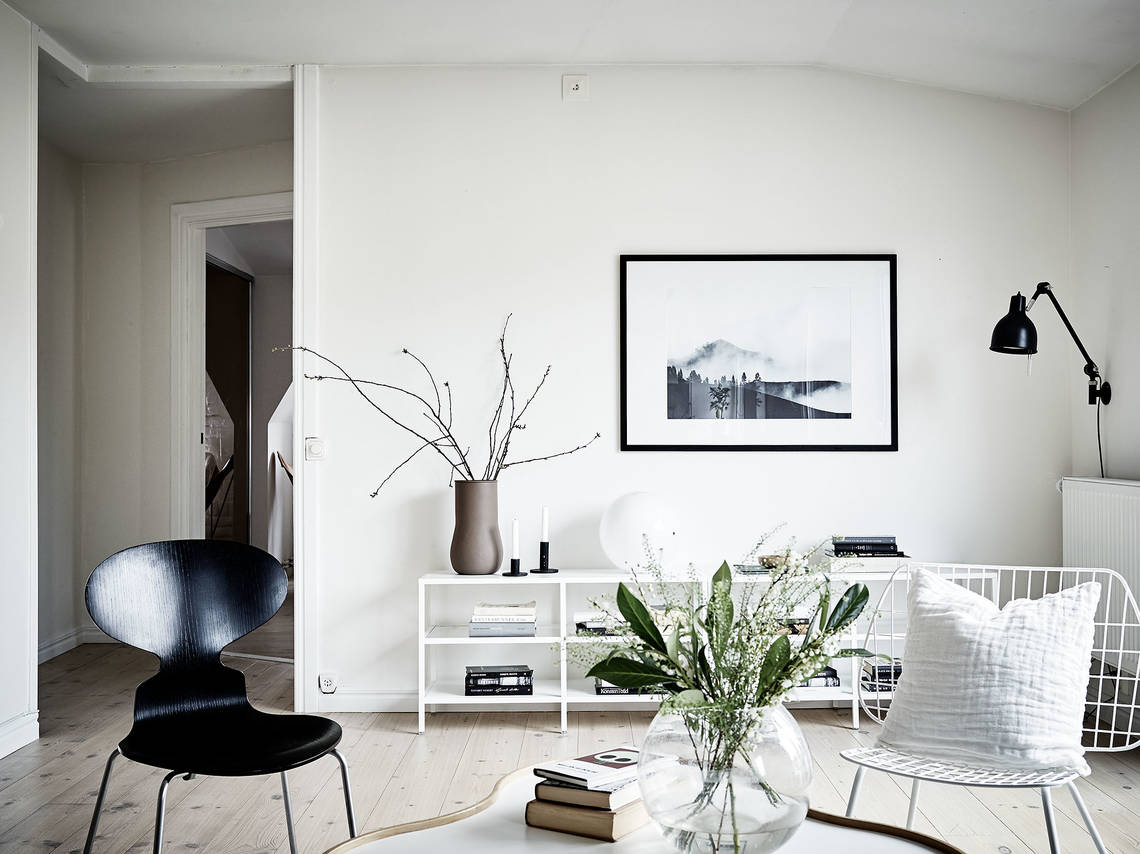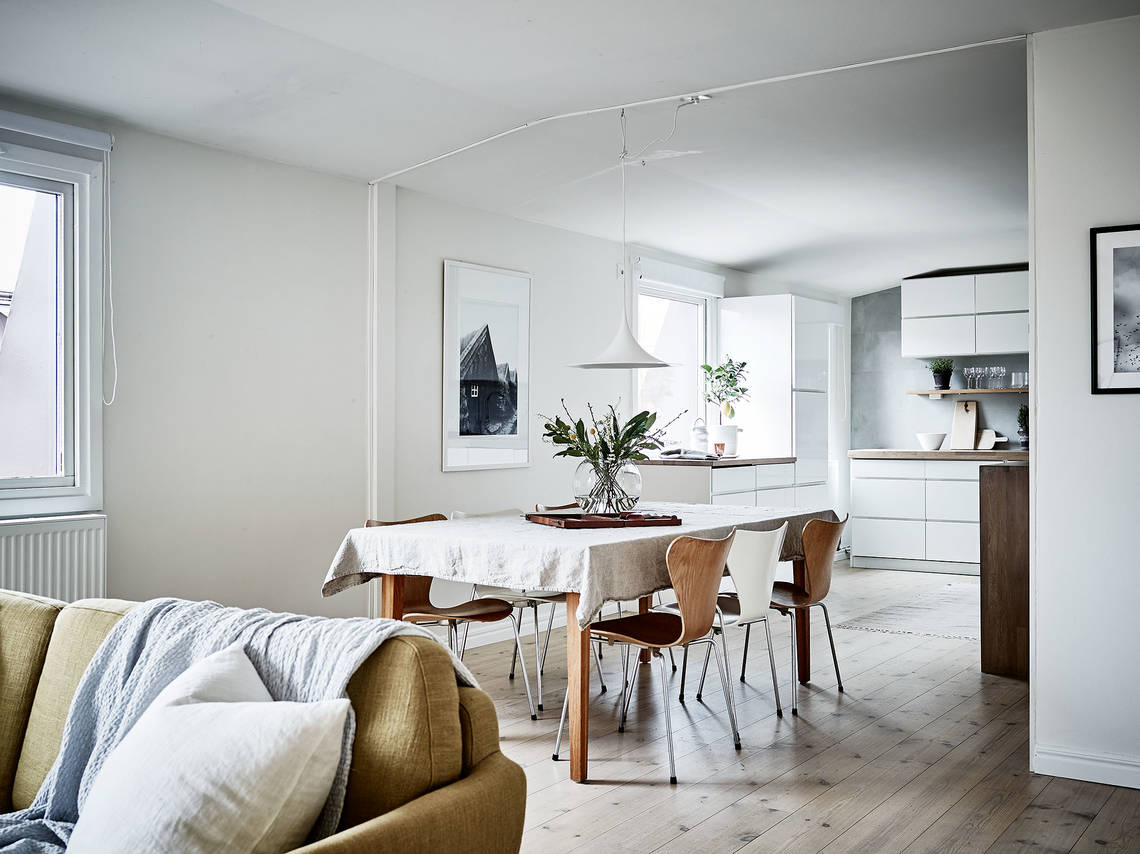 White, black, grey and muted tones are in my vocabulary. They are what catch my eye and I love the use of texture and tones to make the statement over prints and color so thats what I roll with. Tan leather is really making me have so many feels right now and is the perfect compliment to this palette. This cute apartment is so fresh and bright with the abundance of light and white all over and makes a pop tone impact with the couch being the star. The rendered brick walls had me at hello.
I am a monochrome lover and like to keep things simple but I also love adding in these pop tones in areas to create a distinction between the black and white and in turn makes them pop on their own. A few people have said about color and mostly when we are talking about kids style that omitting color from your life is not good for your happy which I completely disagree with. I always stick to the premise that you must explore to find your style and when you do you get confidence and self assurance and you can go forth and style life. Confidence and self assurance is your happy. You edit through with certain loves in your mind and choices are narrowed because you know what fits in and what doesn't. I admire and are inspired by so many people that are not exactly on this same color or style page with a emerald green velvet couch for eg but I take it and make it suite me, does it come in black or grey or even navy? Let your filter make the choices easier.
On a side note – I just got an amazing chair and its gold velvet with a spare cover of navy velvet from Bastille and Sons. Watch this space as I welcome my own pop piece to the mix.
IMAGES VIA JONAS BERG – STADSHEM