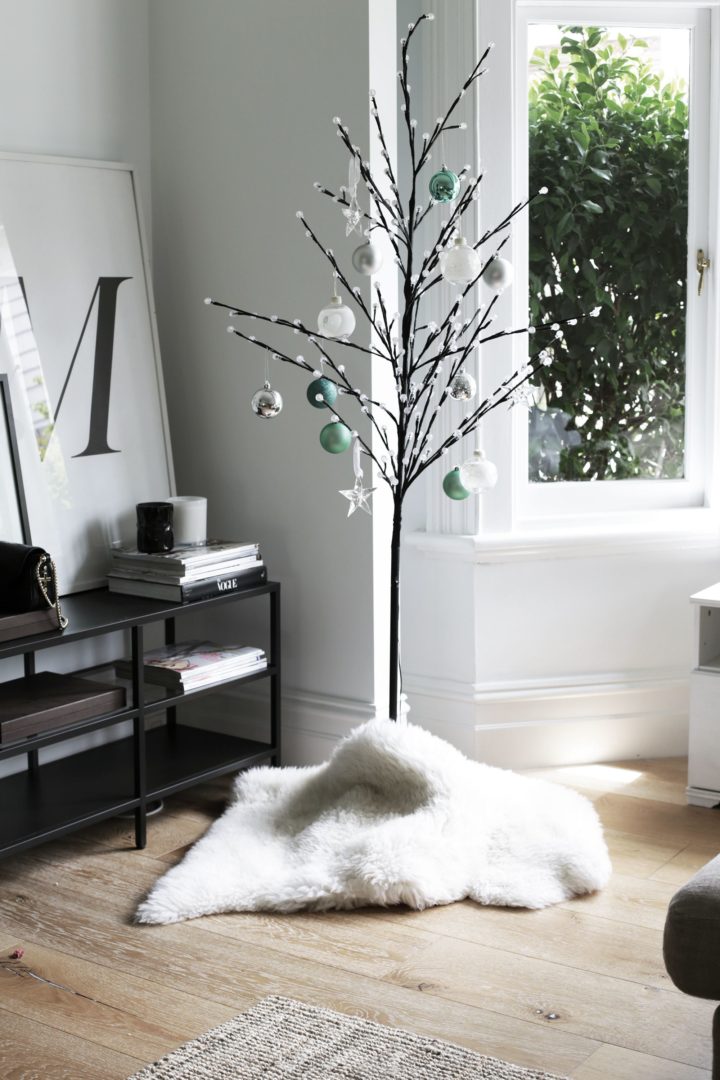 [twocol_one]
[/twocol_one] [twocol_one_last]Getting Christmas ready and saving your style and home at the same time can be somewhat interesting with the colourful baubles, glitter laden everything and cliche Christmas decorations upon all the shelves. My key tips to getting festive without getting too far outside the style bubble.
Keep your styling consistent
If you are like me and prefer a more neutral and tones back palette then think of ways to bring festive into this style. White and clear lights over the singing flashing rainbow, silver or gold tinsel as highlights to the natural greens and monochrome colouring.
Think outside the square
We get a real tree every year as I can't be with out the amazing smell of pines. I also use the off cuts in vases to decorate next to my succulents and white florals. This pre lit twig tree had me at hello. Simple and modern and the perfect size for another room in the house without the main tree stealing its thunder. You can tie bows on the branches to keep it more minimal as we wouldn't want to show up the main event….or maybe she will?
Embrace the season
I have had a white Christmas with my American family when we were kids and I agree that there is something special and beautiful about the typical cold and snowy season but for us here in summer I say embrace where you live. Use natives as decoration and on the table and angle the style to this more natural vibe. This wire wreath is the best example. Modern and chic take on the classic wreath. When the gums dry up they will hold their place and not look too dead and there will be no need to replace. I tied ribbons from past purchases to bring in my fashion flavour that is constant through my home.
[/twocol_one_last]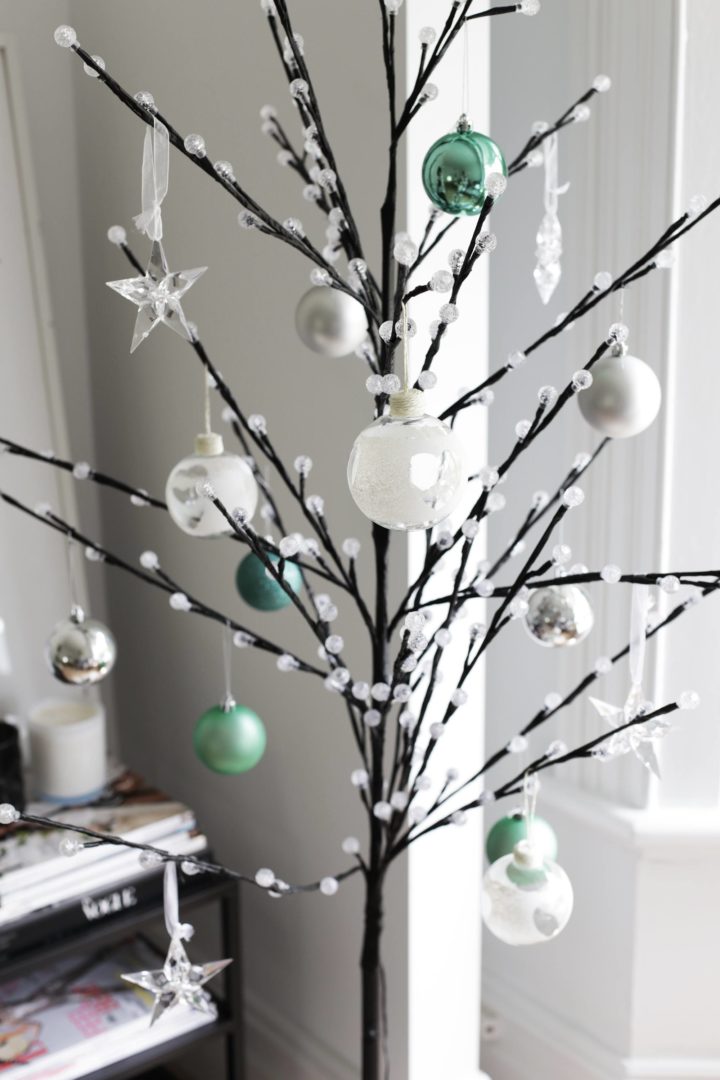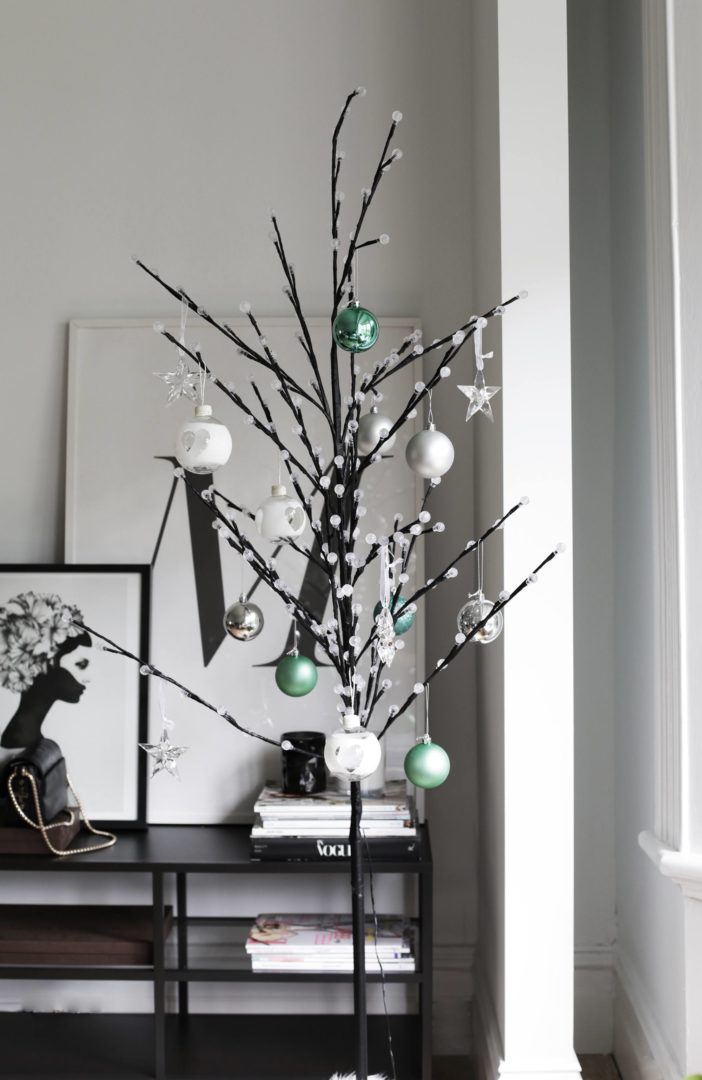 I teamed up with Target to bring my style to Christmas. Luckily for me (and you) they have the memo on the minimal Christmas theme as well with clear ornaments, this frosted green bauble pack and items like the wire wreath up for the taking with plenty of cash left over to buy gifts for yourself and/or others. Even though I did DIY this wreath (it took 15 minutes) I have to admit I don't love to get crafty but I know what I want so sometimes a girls gotta do what a girls gotta do. All you need is a good starting point and you see set.
Plenty more ideas on getting your Nordic and minimal Christmas on to come.
SHOP MY MINIMAL CHRISTMAS IDEAS
Pre Lit Twig Tree | Wire Wreath | Baubles in Nordic Beach theme | Glass Ornaments – TARGET AU