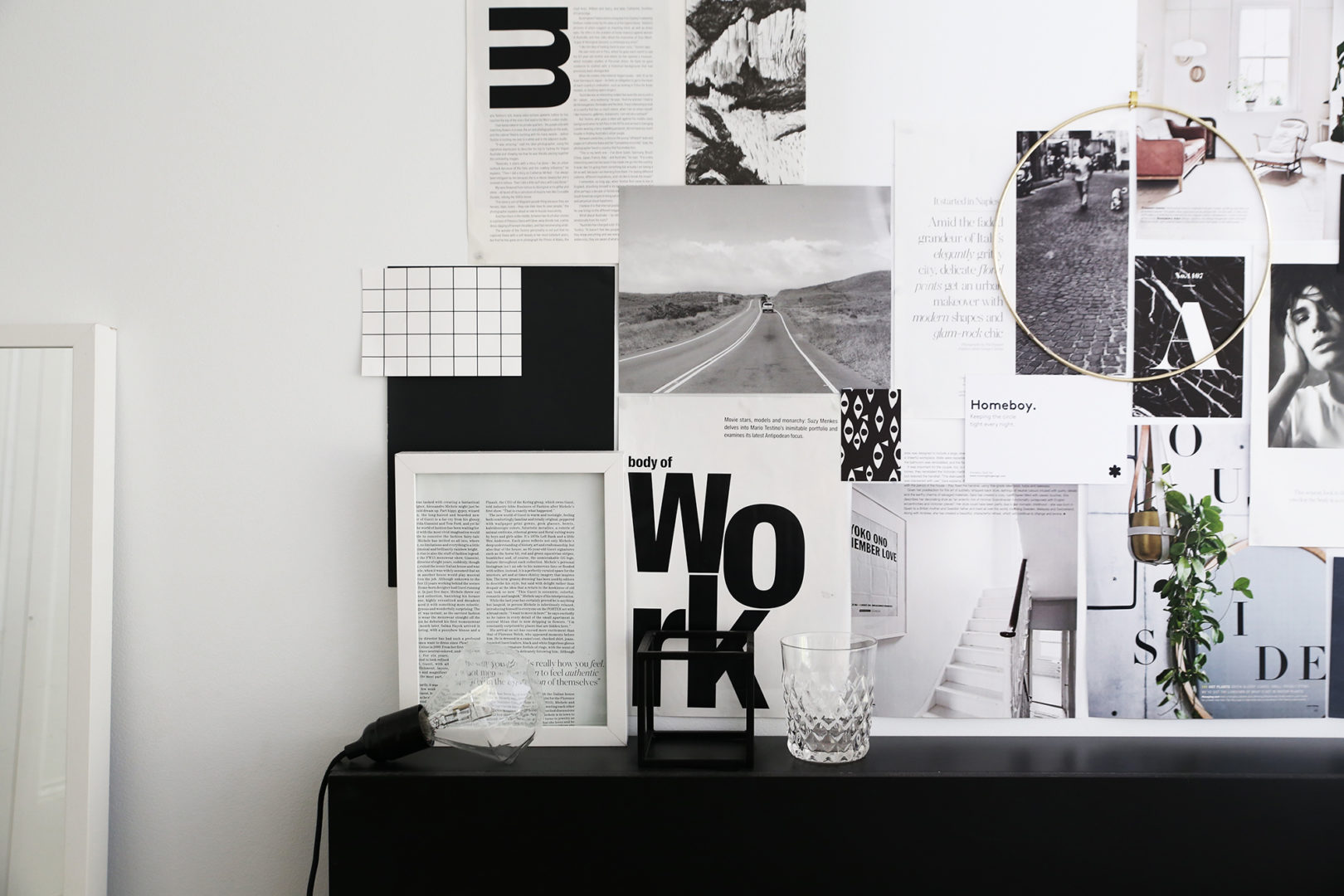 The Bedroom. A love of linen bedding and in my case original fireplaces and mantels set the tone for the room. I have this thing with options and changing my bedding as it makes for a new look room every time you dress her up. I am not exactly talking bold and dramatic changes (don't be crazy) but mixing between grey tones and black, white and naturals as my staples to mix and match the whole collection. I guess much like my wardrobe as I always say I treat that as I do my lifestyle with staples in style and following the same principle that I do when I get dressed myself.
Talking about options I do love these small change ups so having decorative items that are easily changed work for me. Loving a mood board and take so much inspiration from fashion and interior magazines a new take on the gallery wall has been given a run for now. Mindful of the MR. I even made his side a bit more masculine than mine (I know I am so thoughtful) not that he minds anyway and lets me do his thing, thank goodness says the control freak!
A somewhat less moveable item is this custom bedhead. This is 100% screwed into the wall (ask my baby brother/handy man). I have ideas all the time and think of projects, what the world is missing, how we can conquer and my little brother will get us there one day…watch this space, we may have a book written about us one day! Obviously we have a little ways to go in the invention process as this was from the IKEA livet Hemma site but its a good start. Another fab place to old my abundance of mags, books and stuff that I acquire but love every little thing. So when I get sick of this I/we/BB have some patching up to do…or I have some wall shelves to use for the next 'look'. She has a lot left in her with plenty of styling ideas and change up's to come.
Things I need: A decorative/French mirror. I say that because we are booking our Euro accom and Parisian decor and styling has me at hello. Noting that I need wall panelling and herringbone flooring in the reno. I am yet to book too. Putting so much pressure on the stay in Paris. Just need to lock that down…when I sort the world domination right?!