[twocol_one]
[/twocol_one] [twocol_one_last]First shot in the new digs in the only room currently not under dust and renovation so we start the set up of the most important part – mine, naturally. Well if not the most important but if I am the one styling and getting the house ready I may as well begin with what I know best and thats a desk that has style.
Sometimes I think we say words but don't really take in the meaning and they become like a catch phrase and the 'IT' word I am talking about 'Lifestyle'. As you may have noticed I have changed my way a little and branched out from just fashion where this site began as I believe in having personal style in all aspects of your life, I guess a case of sorting yourself out. So LIFE STYLE is all of a sudden relevant. Beauty, home, what we wear and what kind of overall style you have. In a way your Instagram feed reflects this in the way you post and edit your life in squares as an over all life filter. The easiest place to set the tone for your home for me is the desk. My color palette, highlight metals and mood of the space helps add the touches to  the other spaces. Obviously black and white gets me and I pretend that we live in Scandinavia and love some cowhides and fur rugs and of course picture frames galore.
I hit up Target this week to show you the new collection and after my last post needed the wire basket in what to cover my bases. We are on the hunt for a new coffee machine as ours has had its day so my double wall latte glass was a water glass for today but will be revised and used a plenty soon. My note after this is collect baskets and have them all over the house. This whole wire basket and its many friends will get moved and used all over the house. Another note is homewares and Lifestyling is addictive! Have fun!    [/twocol_one_last]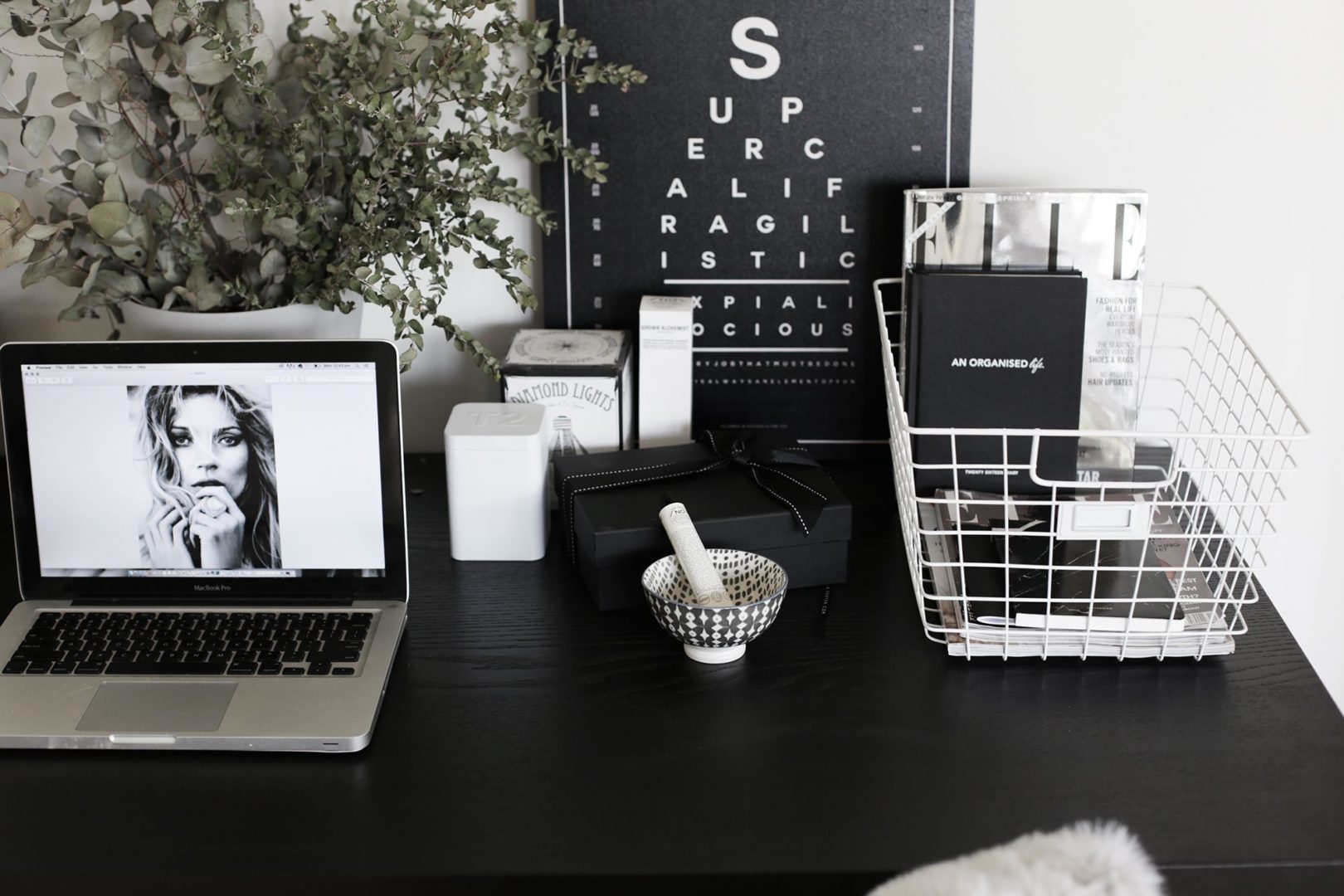 WIRE BASKET, PRINT BOWL, WORD PRINT, GLASS, FUR THROW AND WIRE SIDE TABLE –            All Target online and instore now.