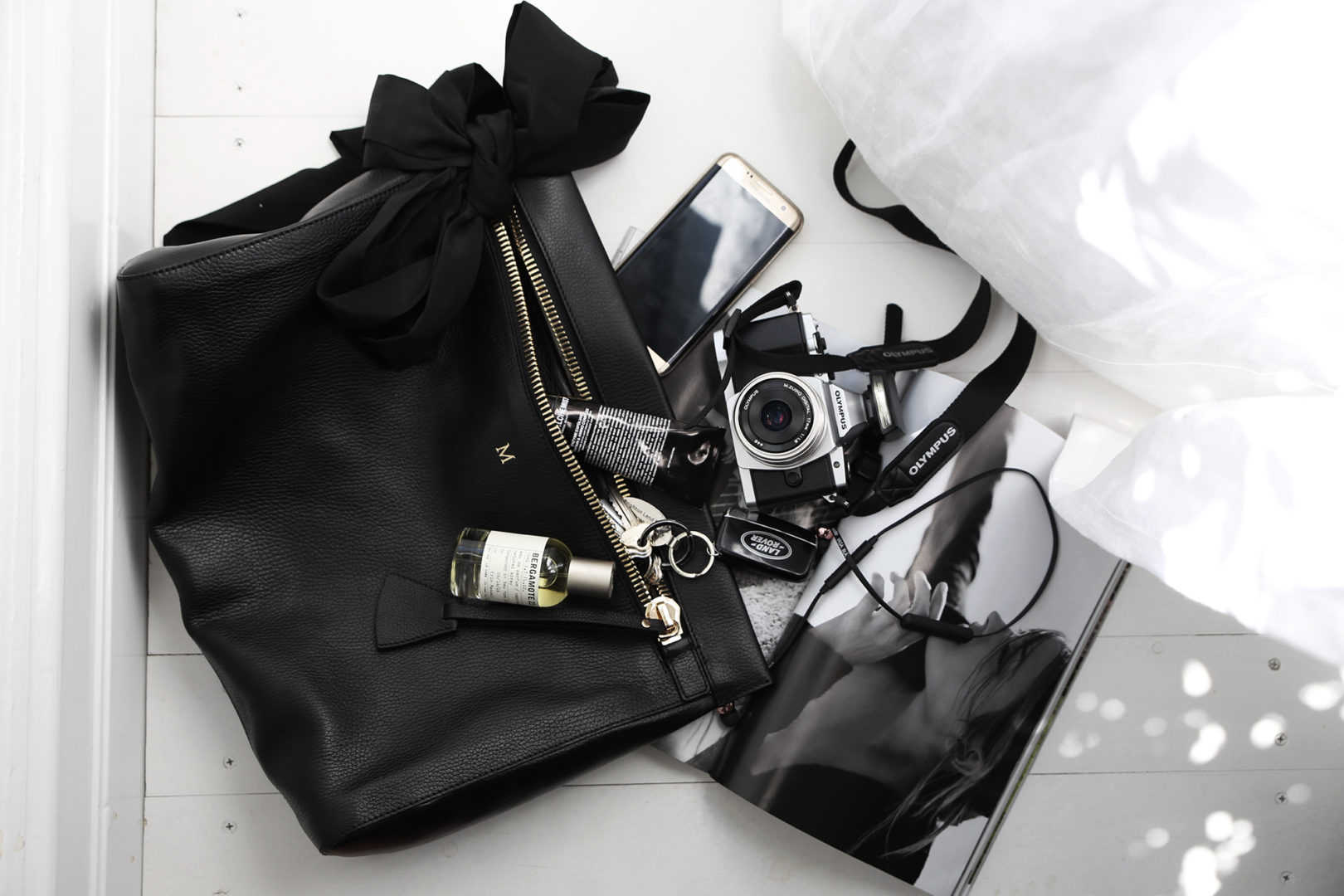 [twocol_one]I am a bag girl, mostly of the black variety but this is with reason in that I put my money and investment into good bags so I have quality over quantity. Black is a good investment so having a forever item thats red or pink is a little bit scary. I do note that I will get a nude color bag soon. What is better than making a good investment? having one that someone else may not have and the opportunity to design your own from the leather to the hardware.  Thanks to Mon Purse.
I visited the pop up at Myer Melbourne a few weeks ago and was not expecting to have so many options and choices to make. I am a Gemini and being put on the spot has me testing the decision making process and what kind of mood and style I am feeling. I think by my choice I know who I am and what I really love. Much like when I screen shot interiors and plan outfits or have a last viewed list across a stores browser. All very in sync with each other and could make the perfect black and neutral pinterest board.
[/twocol_one] [twocol_one_last]Its ok to love black and roll with it again. I went with a khaki lining and gold hardware which makes me be so in love with this bag/clutch/arm candy. You emboss too and by the end you be feeling very chuffed at your design skills and seriously personalised bag.
This style fits mags, a tablet and even a pair of slides. Mary Poppins eat your heart out!
Jump on to the MON PURSE site to start the prep and you can visit a store or the fab girls at Myer Melbourne who can help you make your choice and have seen many a great customisation so plenty of ideas and inspo will come your way. I saw the other day on their Insta studs are even coming …. this could be my nude colored bag….after the washbag. The list is long! [/twocol_one_last]