[twocol_one]
[/twocol_one] [twocol_one_last]We are talking face. One would argue a pretty important feature ones body to keep looking its best or as I am doing making some changes to make it look better than it did. I confess to being a makeup/product junkie and when I am choosing my best performing products they are not under the natural umbrella (ella, ella). I am probably more of a Kardashian than a Kerr in my quest for being mother earth but I am vowing to be better. When I say the favourites are not natural they are also not stripping the skin off my face or anything and I eat processed baked goods and ham so who am I to judge a cosmetic. A girl wants an ace base and will do what she has to to get it right?  I am now a mineral girl on a daily basis (ok when I am not glamming – small steps) and vow to give my skin a break. I am on the hunt for 'The One' thats covers, keeps me dewy and color matches. I have started the hunt with Colorescience and I am impressed. I have only the foundation but I need the spray that goes with and a bronzer so I will get back to you on this one. A few brands are on their way to trial so watch this space.
Ok so face fixing. I have found my match with the girls at Clinicalase – remember this name and if you are in Melbourne I suggest you get yourself in there stat. I know its an investment and time poor ladies put it aside but Its changing my life. We are correcting the problems and setting me on a new skin loving path. I will give you the down low on my skin and what the fabulous, skin genius Crystal is doing for me. My skin is a serious Diva. Oversensitive, can't make up her mind if she is oily or dry and is very picky about what she likes to have on her. I went in saying my skin was dry, which was wrong and a fairly important starting point when buying products so I have had it wrong this whole time. Kind of like when you finally get fitted for a bra and they tell you that you are a size smaller and don't have the right support so your boobs are going to end up at your knees in the near future – not ideal!  [/twocol_one_last]
Our discovery was made under the Purple Light (be afraid) she does not lie and when you say you always wear sunscreen and adamant you look after your skin she will uncover everything. I am oily and my skin is dehydrated not dry (there is a difference) I have plenty of sun damage which I feel was from the days my friends and I devoted life to getting brown and comparing tan lines to see who had had the best innings in the sun….. we wore 15+ oil most of the time tho so we did protect. Sorry skin, and Crystal. So my diva skin and I have an oily T Zone and are over sensitised. I am very reactive so I have been told the mission it to rebuild from the depths of the skin to correct any wrong doings so I glow and we mood swing my skin into being more manageable. Skin peels to start and last week I had an Oxygen Facial (next level FYI. You need to have one). I am onto Aspect with some Vitamin A, keeping hydrated and I have added some of that fancy Vitamin 'skin potion' to the diet as well. Getting the insides in order to glow on the outside and its the least I could do to help the process…all in right?!.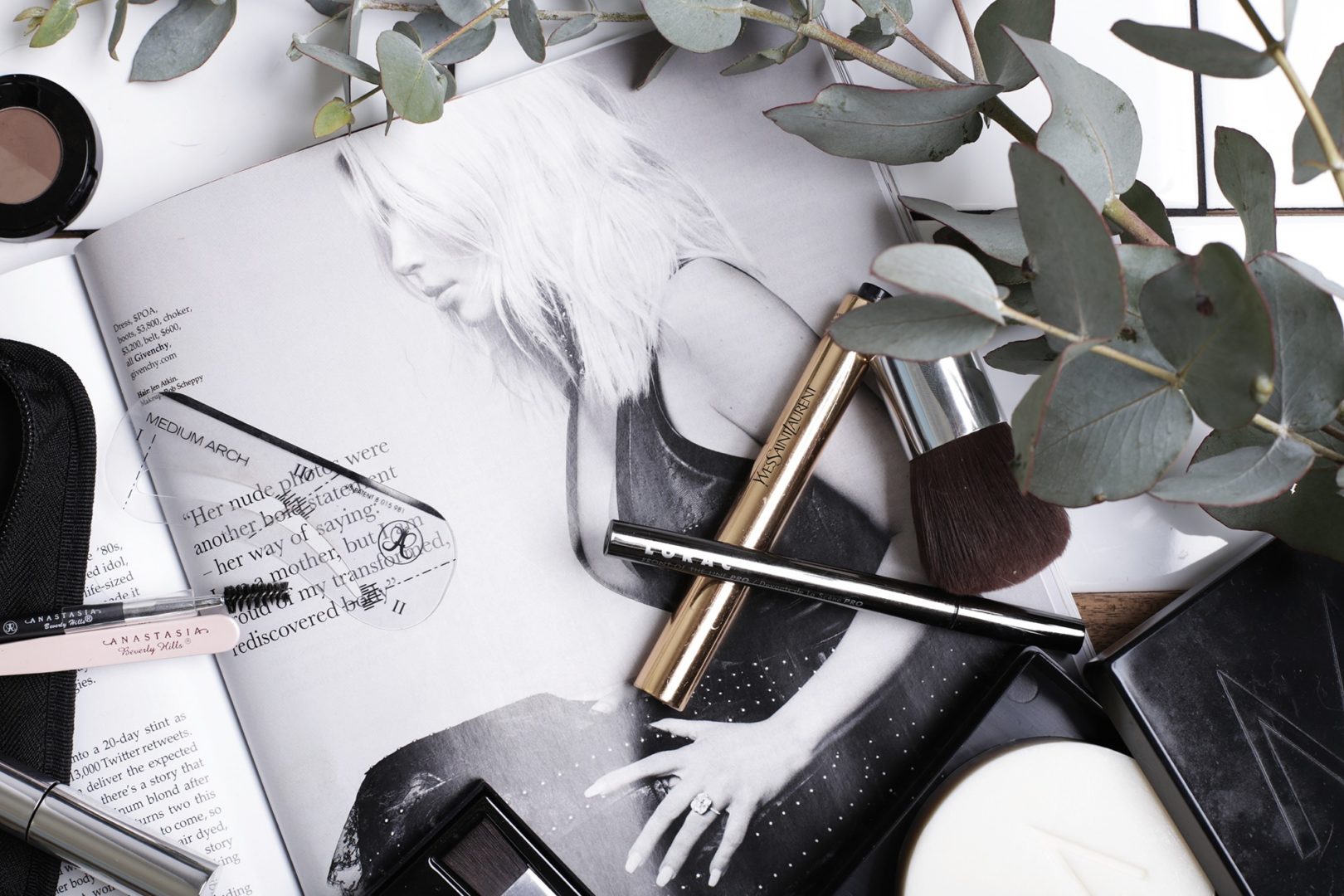 My other discovery of late is the perfection of a brow. My brows are a result of over plucking and if I could tell my 18 year old self to put down the tweezers I would. Its a task to try ad rebuild that situation so I am falling back on the brow product genius  Anastasia Beverly Hills. The kit is where its at and I added the Dip Brow for more definition as well. The tweezers (that in general I have a grudge against for equipping me to get me to the point of needing such items to get a brow) they are amazing. Strays be gone in between my sessions with Jade (Kisnorbo. Makeup and Brow babe).
Other notables are the grey hair fighter – ColorWow. Gets you a week or so extra between dyes. Aren't greys a bitch? I google grey hair treatment all the time in hope someone come up with a botox equivalent to grey hair. Having kids, hormones, stress and getting old (30) whatever it is this product is the one to combat for now.
Best eyeliner as instructed by my babe Jade is by LORAC. Stays where you put it, wings and flicks like you are Katy Perry and if you have not been blessed with a stable hand its pretty foolproof. I hate when liner transfers to my lids as I mentioned the oil in my skin that I was 'blessed' with has a hand in that too but this never moves so its a winner for me.
Tanning stakes the list is big and I will need some more time but if you buy one product today let it be LeTan wash off in Deep Bronze. Instant, no smell, makes skin look flawless- all wins. Not Natural but you win some you lose some. Its worth it.
MORE LOVES
BODY SCRUB Frank | HAIR TREATMENT Hello Hair | BODY OIL Aspar | YSL Touche Eclat