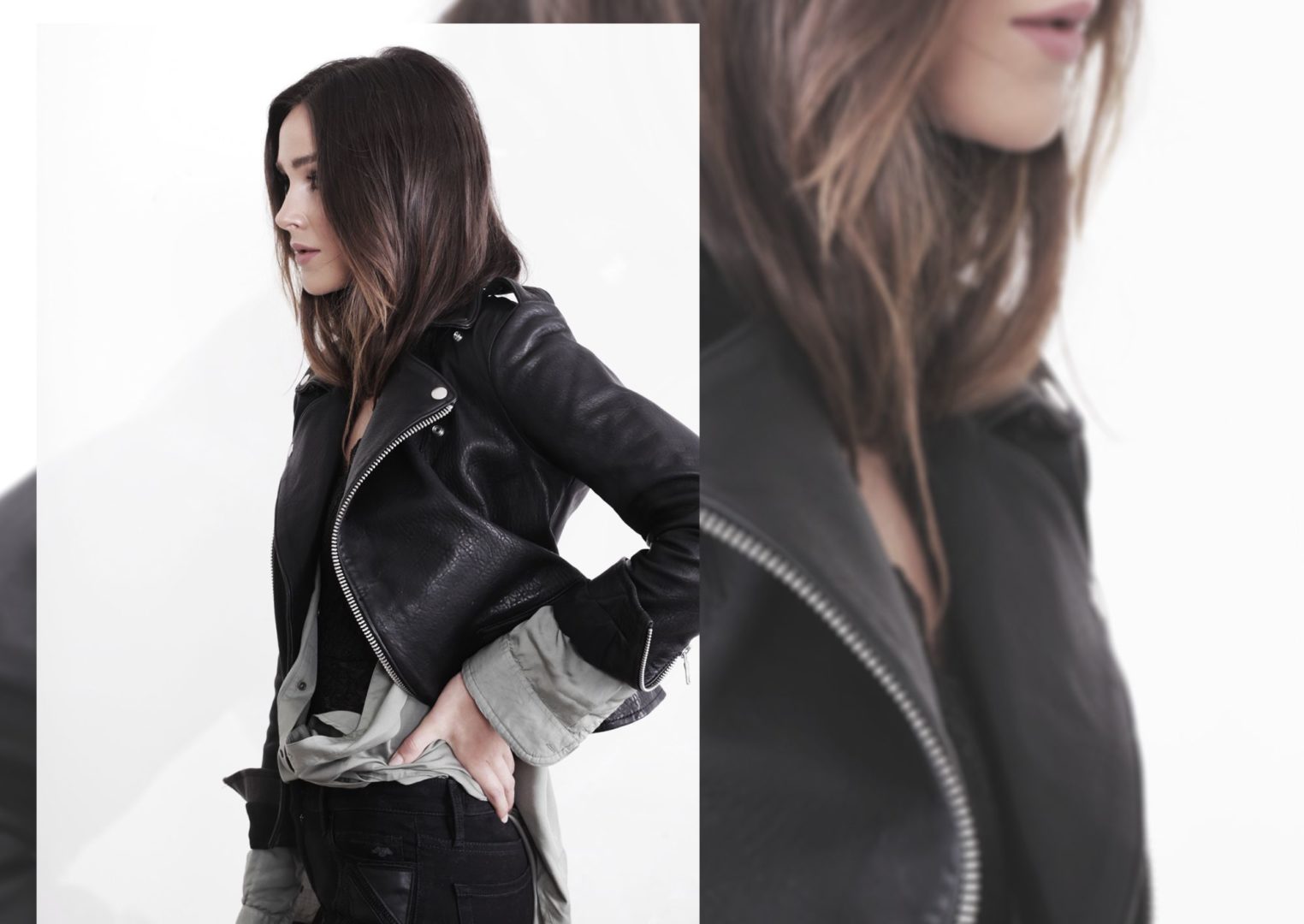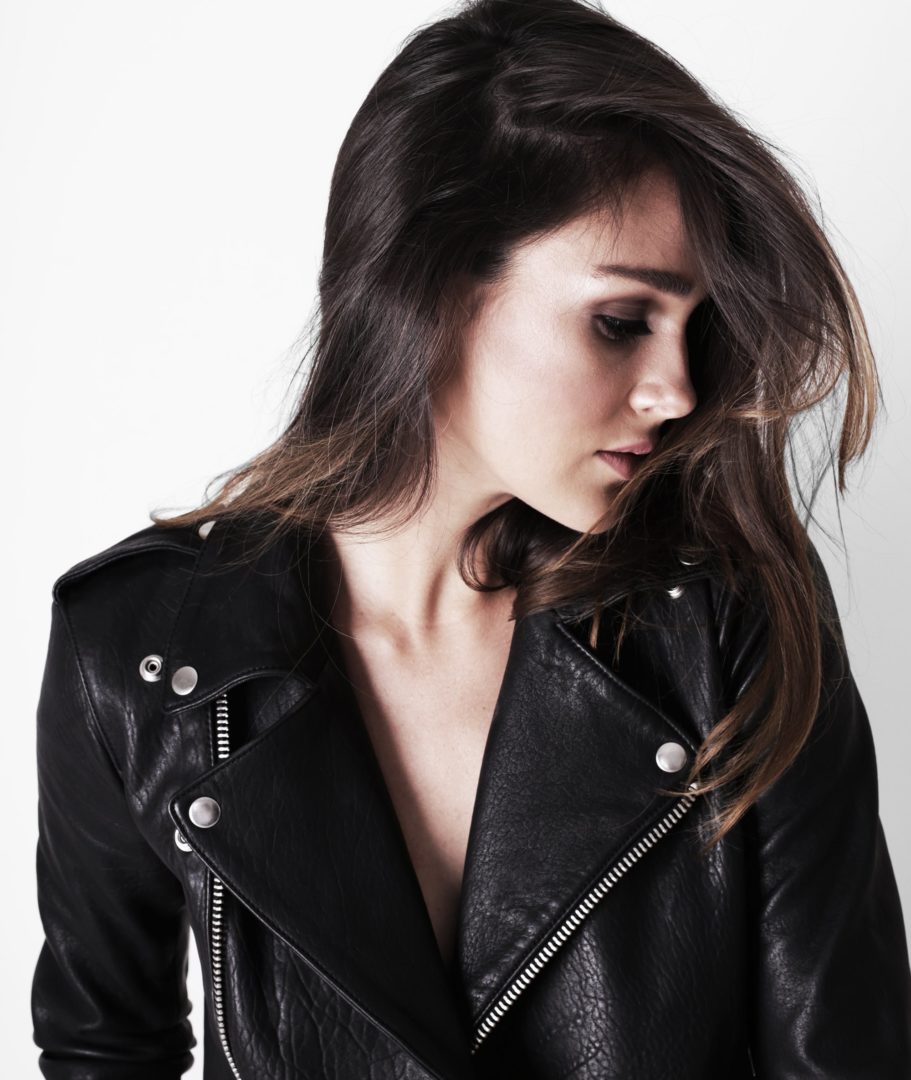 [twocol_one]Leather is something that needs to be in everyones wardrobe and I know in some form it would be wether it be your chanel (boy no doubt that pops up on arms and in flat lays like they are free) or the hot little Mansur Garvielle which I may add is ridiculous to get a hold of which in turn makes it way more desirable, right? It takes form in many items that also draw a crazy part of need and obsession and calls for J-lo vibes – I used to have a little now I have a lot. Once you have some amazing leather its hard to stop. My leather vice and advice is to invest in a jacket of the leather kind when your yearning for your hit. It will be your best fashion friend. Instant edge and gets invites to places and fills dress codes even denim can't. I am the high/low girl and I have had a few LJ's in an 'affordable' (under $200) range thanks to H&M and *Bali. Of course there is pleather but we will talk about that another time.
Cost per wear is the best justification for splurging but its also basically a science that Einstein would be proud of. If you love yourself sick in it every time you wear it – thats a tick and then if you can wear it all the time – then thats a massive tick and I am telling you once you find her she will be on you like bleach is on the hair of Donatella. The first point of call is A|X Armani Exchange for this beauty, thank me later. The denim with the detailing had me at hello. I am actually a fan of A|X denim. Its skinny when it says its skinny and its soft so you can actually bend down to do up your Stan Smiths. Nice higher rise in the fits so again you can actually do things when you are wearing them – go figure. Worth the trip.
[/twocol_one] [twocol_one_last]
In other news – Have we all had a week full of fashion flowing through our feeds, making lists of shiny new things to buy? This was the first year since I started LSS that I was M.I.A in the Sydney fashion fest and it was all for (a few) good reasons. We were shooting this edit and we are moving house this week so fashion had to be viewed and lusted over from a far. This may have been a costly exercise and I had some time to gather content from the streets of Sydney so you can shop your little hearts out. I was not thrilled with some of it but I loved seeing denim ruling the streets and of the flare variety too. Its happening people. I have a pair on the way to test the waters to see if my booty is apposed to a flare bottom or if its going to make me look like Kimmy K after she has been stung by a million bees. I will report back.
I am in the midst of a move – after 9 or so years of being in our house I reflect that she has been quite the slashie with it starting as a bachelor pad (not for Nick as I locked him down/he locked me down when we still lived with our parents) I lived with my bestie for a few years and then I moved over to 'Stevo' street. A rose among the thorns with two of Nicks team mates living here and me being an ok housewife ( as in I got a cleaner a one point and only cooked them dinner as other meals were at the club) She then became a bit of a hostel with friends and siblings needing her to take them in over the years and now a family home that needs some TLC to bring her back. Its been an amazing. Time to roll out. The Interior Inspo turns to reality and we start the next plan. Bring it on.   [/twocol_one_last]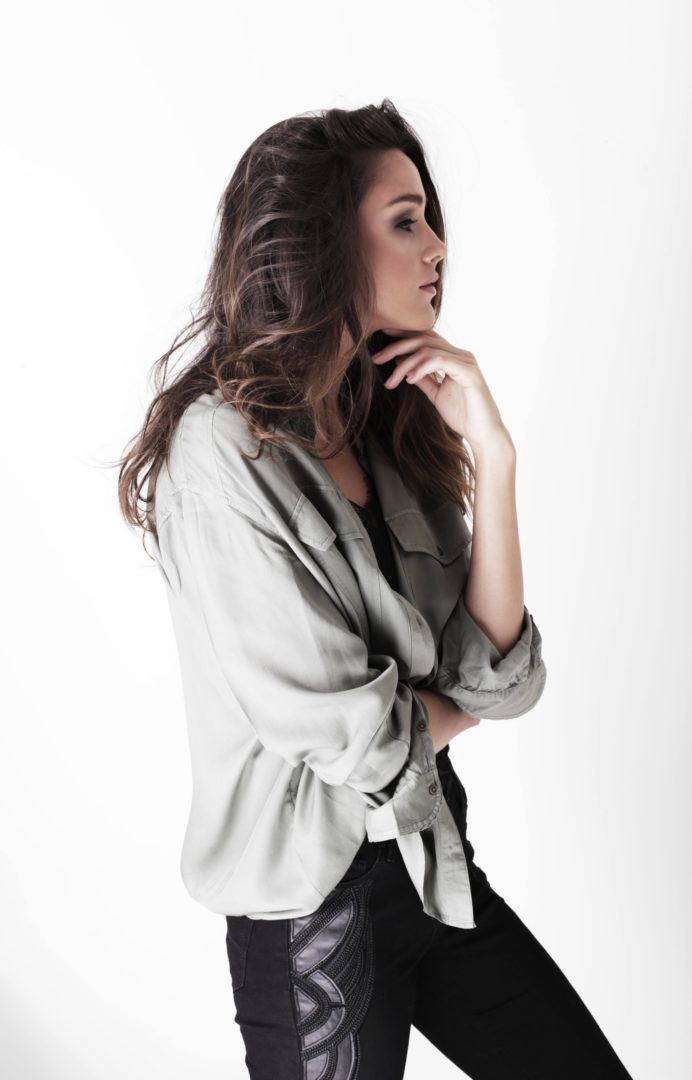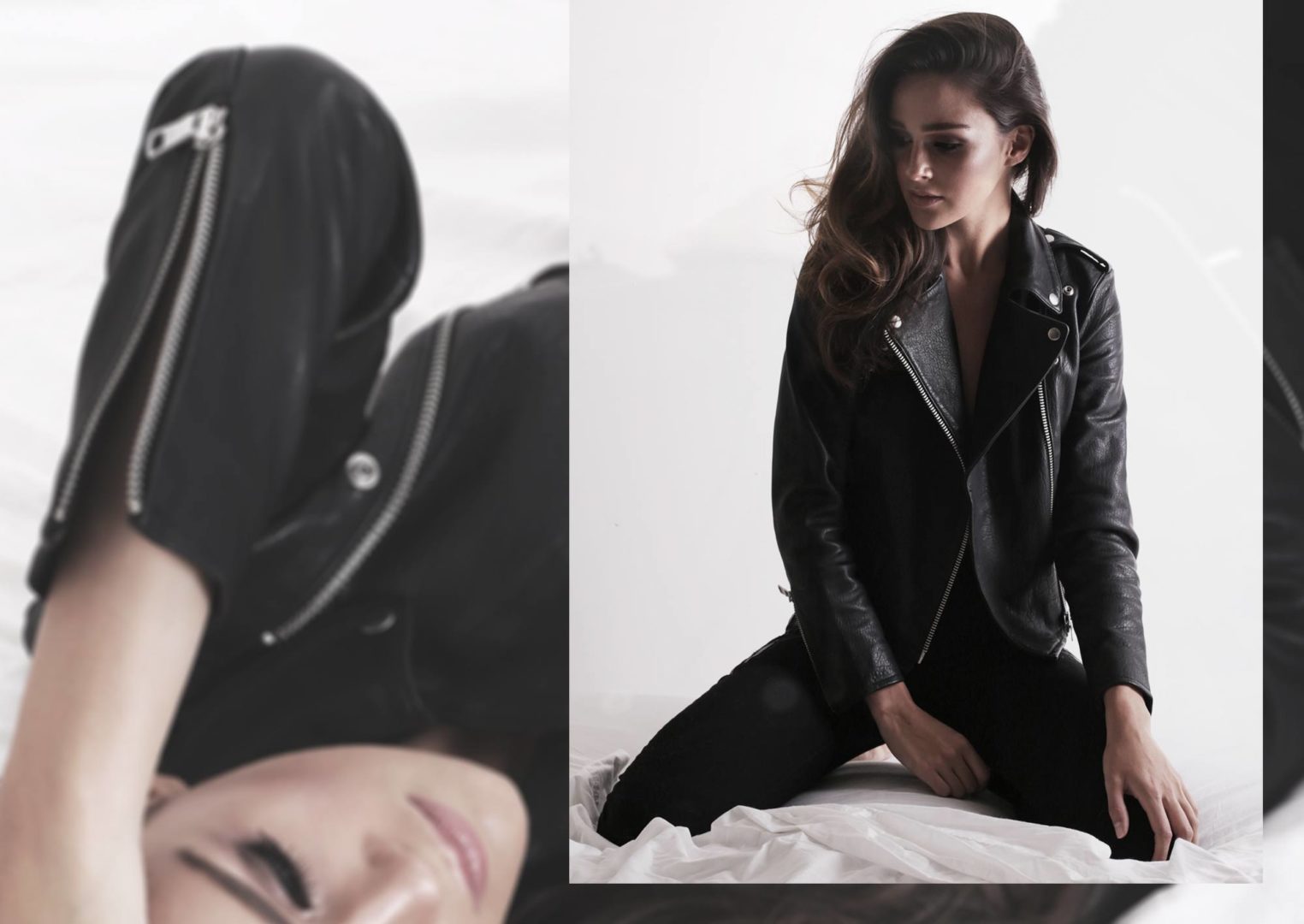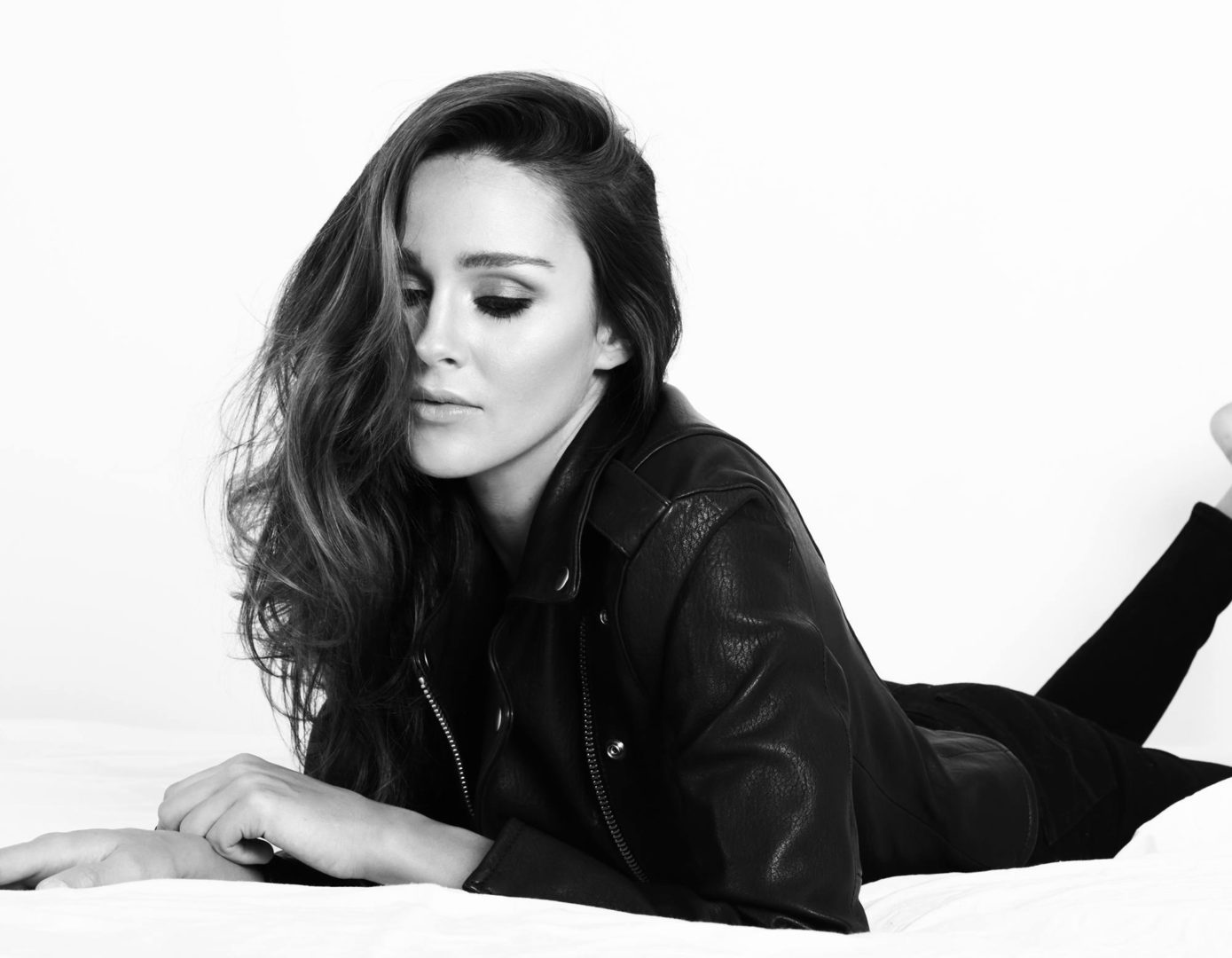 [twocol_one][/twocol_one] [twocol_one_last][/twocol_one_last]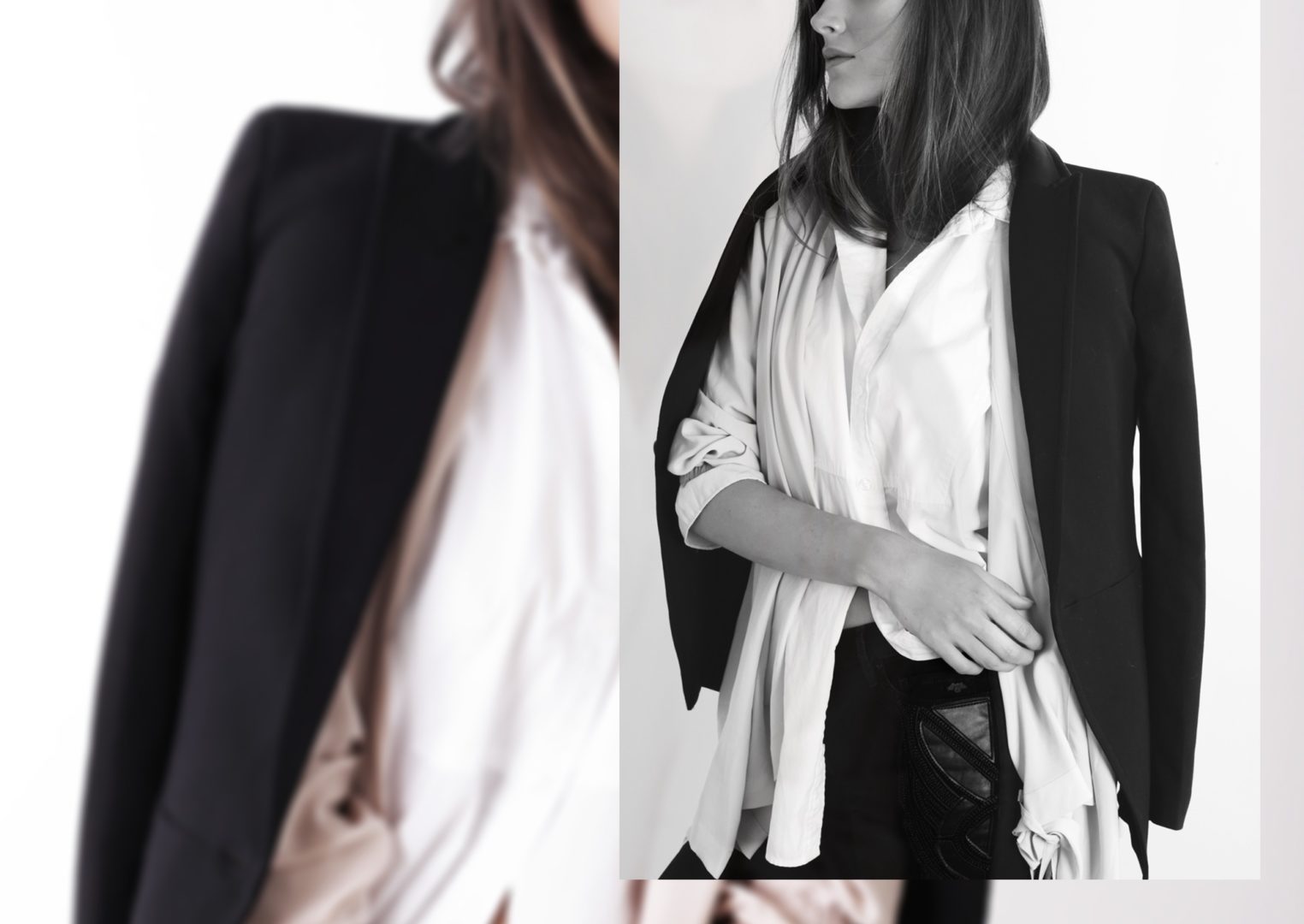 DENIM, LEATHER JACKET & BLAZER – A|X Armani Exchange
.
PHOTOGRAPHY,STYLING AND CREATIVE Erin Maxwell
HAIR – Angie Dimitriou @ Boda Haircutters
MAKEUP Tess McFadden
MODEL Cassie Hancock
PHOTOGRAPHIC ASSISTANT/TECHNICAL ADVISOR Jesse Hayes