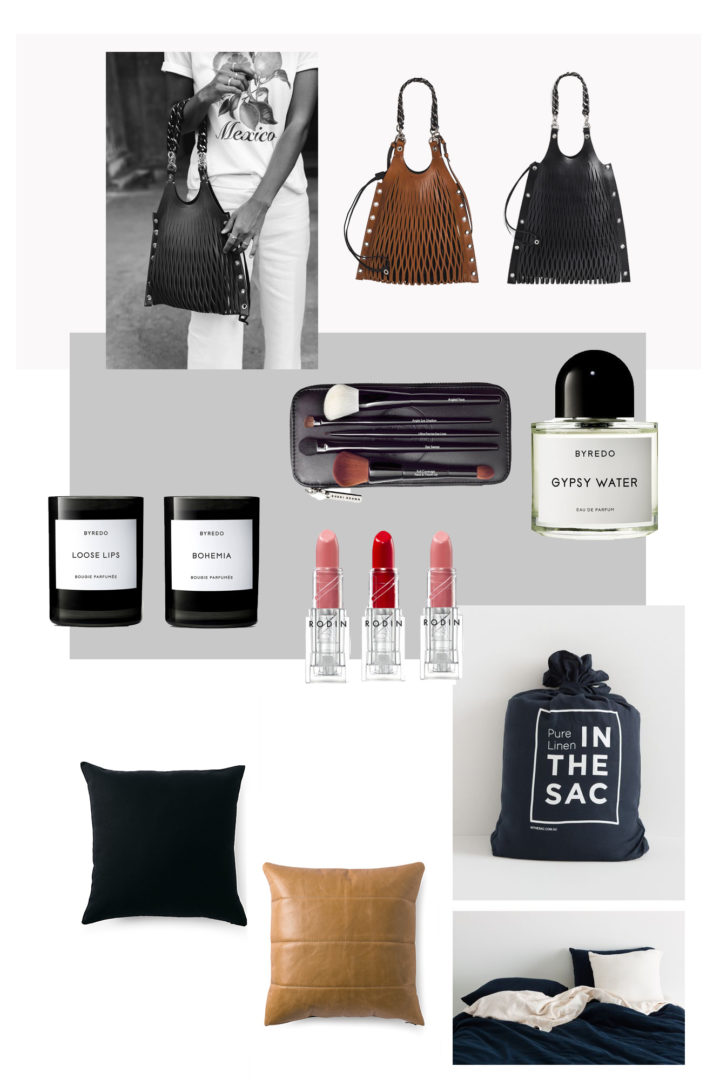 Shopping Collage/Wishlist posts are actually one of my favourite to look at and shop from. Deceiving in their simplicity as they take longer to produce than I remember , or my time is more limited – either or ill roll them out here when the lists are compiled. I feel as though I am in an AA meeting but for blogging when I make these statements and lock in a consistent flow of posts and commit too. Its good. Lets do it.
THE WISHLIST BREAKDOWN
Finally for this years Birthday I committed to another thing – Chanel. I went Gabrielle as the classic never fades and also that the infamous 'BOY' is just too timely for my liking. I was there that day to buy and checking in weekly or travelling around Europe to get 'The One' wasn't happening and it turns out it was meant to be because I am in love. The tie in to this list is the words I said when I got her, that I wouldn't need to buy any more bags because I have her…. just one more and its ok because she is tan and under $1000 so its justified.
Accessorise: Sonya Rykiel Le Baltard. The modern take on the French Shopper. Love.
For The Home: Linen. Always linen. I am due for a new set and I love the idea of mixing the tones in the one bed making session. I posted about this set from In The Sac and a navy or charcoal with do her well.
Scent : Never enough candles esp from MECCA. Diptyque and Byredo are on the top of the list.
Beauty : Makeup brushes do make the difference in application and if like me you have diva skin then a beautiful quality set will serve you well. Queen Bobbi Brown.
Creamy lipstick is where I am at. I struggle with an intense lip as they feel quite dry and I fuss with them all day so I love the texture of these RODIN OLIO LUSSO lipsticks.
Decor : Unable to get my tan leather couch right now as we are set to renovate and I have way too much furniture for our space already so the next best is tan leather cushions and decor items like these strorage boxes.
IMAGE VIA Fashiion Carpet and I note that Nina is right onto this bag with Google image telling the story that we are yet to be mass hit with this style so In Paris she is mine.